"It'S The Biggest Christmas Surprise We'Ve Ever Had"
A couple in the U.K. had a huge surprise the day after Christmas when the mom of three gave birth to a baby she didn't even know she was pregnant with.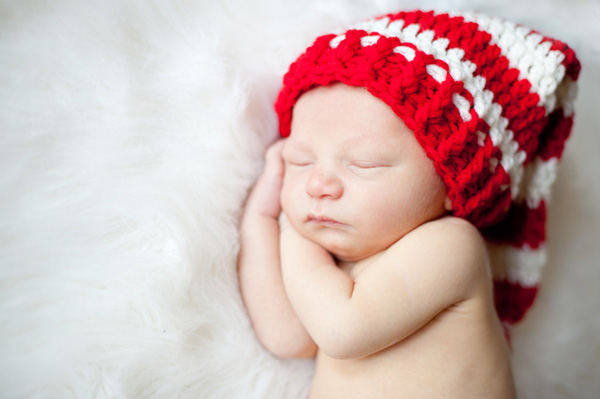 Christmas 2013 will be a holiday this family will never forget. Mhairi Murdoch had been feeling a bit off on Christmas Day, but the day after (known as Boxing Day in the U.K. and other countries), she unexpectedly had a baby on their kitchen floor.
Boxing Day baby
Murdoch was the mother of three kids when the 26th of December arrived. She had been feeling bloated and "off" the day before and by the end of Boxing Day, she really wasn't feeling well. She went to the kitchen to get a glass of juice before bed when a sharp pain brought her to her knees. Her scream brought her husband to her side, who was shocked to find her on her hands and knees on the kitchen floor.
She realized that she had a huge urge to push, and suddenly knew she was going to have a baby. Her husband was understandably surprised to hear this, but came to her aid as she delivered their new baby girl. Her oldest child, a 12-year-old boy named Callum, also helped out as his mom had an unexpected breech birth at home on the kitchen floor.
Both Murdoch and the baby were whisked away to a local hospital where both were determined to be in excellent health. The baby, a girl they named Casey, weighed 7 pounds and 6 ounces.
No clues
Murdoch had no clues that she was pregnant. She continued to experience regular periods and was getting a contraceptive injection on a regular basis. She never really gained weight and could still fit into her regular clothes. However, once she got the urge to push, she knew exactly what was happening.
Baby Casey's timing was perfect, it turned out. Friends and family streamed out to the shops to take advantage of Boxing Day sales to stock their house for the baby they didn't know would be joining their family. Merry Christmas!
More surprise babies
Mom has surprise baby, boyfriend sleeps through labor
Surprise! Mom gives birth at own baby shower
Mom has surprise 10-pound baby