Record-Breaking
Birth In China
In an unusual case, a 60-year-old woman living in China gave birth to twins after undergoing successful in vitro fertilization.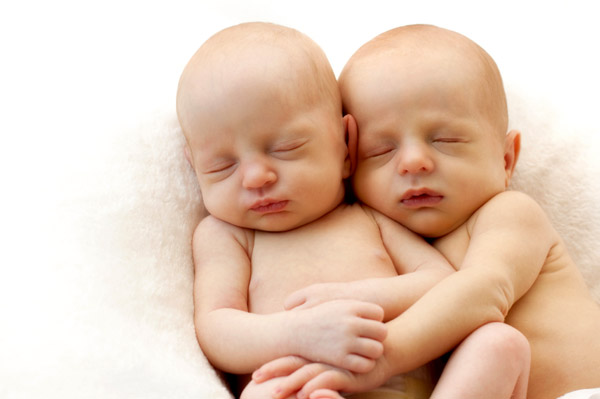 How old will you be when your baby turns 10? 20? 30? For a new mom in China, the answers to those questions are a little unsettling — when her twin daughters turn 18, she will be 78 years old. The news that a 60-year-old woman gave birth to twins just broke even though they were born three years ago, and now she is sharing her story.
New mom was lonely
Sheng Hailin suffered the loss of her first and only child in 2009, and relatives encouraged her to have another baby because she was understandably distressed. She decided to try fertility treatments despite the fact that she had already experienced menopause, and after three months of medications and injections, she began to menstruate again.
Three fertilized eggs were implanted into her uterus, and the pregnancy was successful. She gave birth to twin girls on May 25, 2010. She is considered to be the oldest woman in China to conceive and give birth.
Sheng now spends most of her time on the lecture circuit, which ensures that she makes enough money to provide for her girls, Zhizhi and Huihui. She began touring and lecturing when they were just a few months old. Unfortunately this means that she's only home for 10 days, at most, each month. She said that the nannies she has hired to care for her daughters have become their preferred caregivers, but she hopes that, in time, her girls will understand the choices their mother made.
China has a strict one-child policy, and this has created problems with aging parents living alone following the death of their child — welfare in old age has become a serious issue in the country.
More on unusual births
Surprise! Mom gives birth at her own baby shower
Couple drives through ice storm to give birth by flashlight
Special delivery at Barnes & Noble