Advice Has Changed Throughout The Years
If you're pregnant, should you avoid peanuts? Maybe not, a recent study suggests.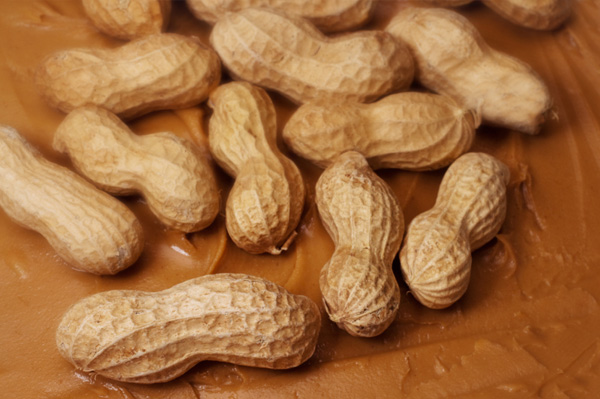 Peanut allergies are a huge deal — recent data suggests that 1.4 percent of children have a peanut allergy, which often carries the threat of a serious allergic reaction. As recently as 2000, doctors advised pregnant and breastfeeding mothers to avoid consuming peanuts and tree nuts, and to delay introducing those items to children until they were at least 3 years old. However, a recent study suggests that consuming peanuts and tree nuts during pregnancy may actually lower a child's risk of developing the allergy.
Peanuts and pregnancy
Researchers at the Dana-Farber Children's Cancer Center in Boston, Massachusetts, studied medical records of moms who reported their diets either before, during or after their pregnancy. There were a total of 8,205 children, with 308 who had food allergies. Of those children with food allergies, 140 had peanut and/or tree nut allergies.
They found that kids of mothers who did not have a peanut or tree nut allergy and consumed the highest amounts of peanuts or tree nuts (five times a week or more) had the lowest risk of developing an allergy to the food.
What about family history?
I think these results are really promising but the study did not reveal what happened to children who have allergies in the family. And I don't mean only peanut or tree nut allergies, but any allergy, such as pet dander allergies, other food allergies, asthma, eczema or seasonal allergies.
I would have to strongly suggest that if you have any history of allergies in your family that you consult with at least your obstetrician (or better yet, an allergist) to see what they would recommend. You don't have to have a food allergy for your child to turn up with one — my husband and I suffer from pet allergies and seasonal allergies, but two of our children have a peanut allergy (incidentally, I consumed food unrestricted during one of those pregnancies, and avoided peanuts and tree nuts during the second). My childbearing days are likely behind me but I'd be curious as to what my specific recommendation would be.
More on nutrition
8 Expert tips for healthy pregnancy nutrition
Making calories count during pregnancy
Study reveals big breakfast could help you get pregnant