Would You Stay Home Or Brave The Elements?
A Canadian couple decided to travel to a hospital to have their baby, even though there was an ongoing ice storm — and the hospital had no power. What would you do?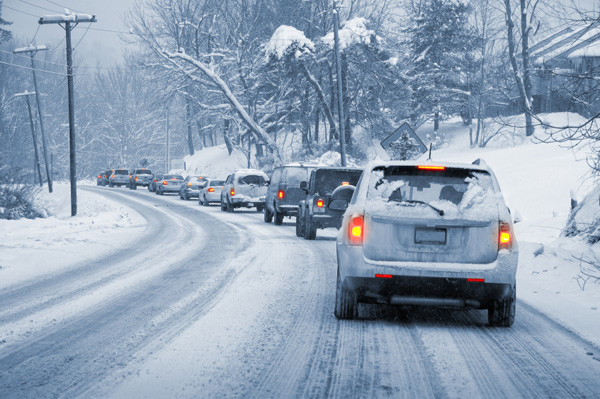 Paula Mbonda woke up on Sunday in the middle of the night experiencing painful contractions. She knew that it was time to head in, but with an ice storm blanketing the area with ice and blackouts popping up all over town, they knew that it would be risky going in. However, when they phoned their midwife, they got bad news — the nearest hospital had absolutely no power.
Birth by flashlight
Mbonda and her husband weighed the pros and cons. Do they stay home with a midwife and have an unplanned home birth, or do they risk the trip and have their baby in a hospital that has no power? Her husband, dad-to-be Al, had memories of his older son's birth eight years earlier that required medical assistance, and he didn't want to run into problems at home if they decided to stay. So, off they went.
It took the couple a half hour to navigate through their town's icy roads, and once they made it to the hospital, they were met by nurses carrying flashlights. They were escorted through the dark hallways to a birthing room, which was completely dark except for a small battery-powered light in the corner.
They were soon joined by their midwife, and within a matter of minutes, their baby boy was born healthy and with no issues, weighing in at just over 8 pounds. Mom reported that even though the circumstances weren't ideal, she wasn't afraid and actually felt comforted to be in the hospital when the time came to have her baby.
Would you?
If you were in their position, would you drive to a hospital without power, or have an unplanned home birth? I think I would be more tempted to stay home, especially if my midwife could attend the birth.
More exciting birth stories
Baby's birth in typhoon-ravaged Philippines celebrated
NYC mom gives birth near Holland Tunnel entrance
Special delivery at Barnes & Noble