Mayo Clinic And March Of Dimes Weigh In
In an effort to normalize a 40-week pregnancy, the Mayo Clinic and the March of Dimes are helping educate moms on avoiding unnecessary inductions.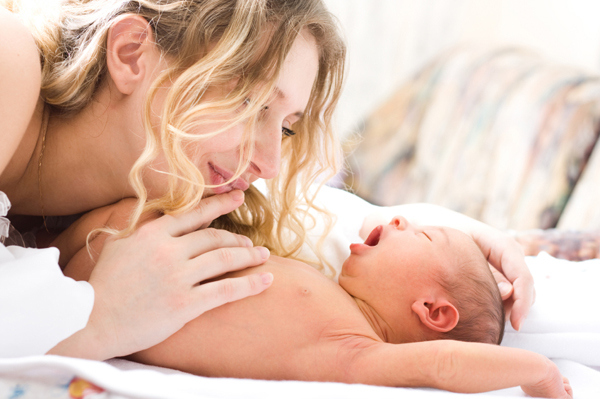 Recently, the American College of Obstetricians and Gynecologists (ACOG) has changed the definition of the phrase "full term pregnancy," and now both the Mayo Clinic and the March of Dimes are encouraging moms-to-be to think again before they ask for an induction before 39 weeks.
A 40-week pregnancy
When you become pregnant, you are assigned a due date that is 40 weeks from the first day of your last menstrual period. Only around 5 percent of moms actually go into labor and give birth on their due dates, and it's been generally accepted that any time between 37 and 42 weeks is a reasonable window for labor and birth to take place in.
However, studies have shown that babies generally fare better the closer to the 40-week mark they are when they are born. And the Mayo Clinic and the March of Dimes agree that the 40-week pregnancy should be considered the norm.
A recent survey done by the Mayo Clinic involved 650 women who had recently had a baby. They found that half of them believed a full-term pregnancy was 37 to 38 weeks, and a quarter of them felt that it was safe to deliver at 34 to 36 weeks.
Induction timing
Experts with both organizations are urging women to stop requesting inductions before 39 weeks, and the Mayo Clinic has actually considered a new policy prohibiting physicians from scheduling an elective induction before 39 weeks (this of course does not include inductions that are medically necessary).
Babies don't always wait until 39 weeks, either (my third baby was born perfectly healthy, weighing 8 pounds at 38 weeks), but moms can take comfort in knowing that even premature labor and delivery can have good outcomes.
However, I do agree that the mindset of moms-to-be should change if they are apt to ask for inductions prior to 39 weeks, and the more education and awareness there is, the better.
More on labor and birth
Congresswoman's baby survives despite the odds
Oh baby! 13-pound baby born in Spain
Pitocin not as safe for babies as previously thought