Stave Off Holiday Stress
With Christmas just five days away, we know you moms out there are in full-stress mode. We invite you to relax with these little indulgences.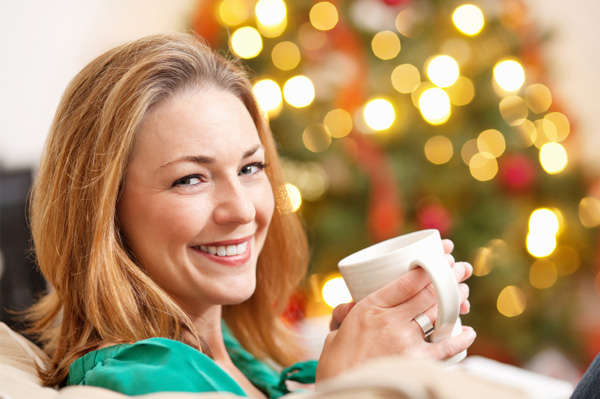 Soak in some peppermint
Peppermint is the scent of the season, and it also can offer healing properties such as soothing upset stomachs (due to stress, perhaps!). So treat yourself to a self-induced time out with a cup of hot peppermint leaf tea and feel your stress melt.
Get a massage
Take an hour or so for yourself and get a massage to soothe your stress away. If you can't get away to the spa, trade back, neck and foot massages with your honey after baby goes down for the night.
Buy yourself a Christmas gift
Moms tend to put themselves on the back burner as they care for everyone else in their families. But you deserve to gift yourself, too! Buy yourself a special treat, wrap it up nicely and put it under the tree for your awesome self!
Call the caterer
If you're stressing about how you're going to get your entire Christmas meal prepared while taking care of baby, treat yourself to a call to the caterer or even your local grocery store to see what services they offer in the way of preparing party platters from appetizers to desserts. (Don't forget to ask about delivery and set-up, too!)
Forget "perfect"
Forget about trying to create the "perfect" Christmas for baby, as he will likely not remember his first (or second or third...) one anyway. Don't stress about getting in a last-minute trip to see Santa if you haven't done so yet or any or thing you think makes up the "perfect" holiday for baby. There is always next year!
Sleep in!
One of the best luxuries you can give yourself during a stressful time is a good night's rest. Ask your partner to take the night shift with baby so you can get a full eight hours (or more, fingers crossed!).
More holiday reads
Gifts that give back: Gorgeous candles benefit St. Jude's Children's Research Hospital
7 Helpful tips for taking your baby to see Santa
Seasonal fun with baby