Working Moms' Guide To Daycare Options
Going back to work after welcoming a new baby and enjoying some much-deserved maternity leave can be difficult at first. However, know that when you find the right person to care for baby, it makes the process a little easier.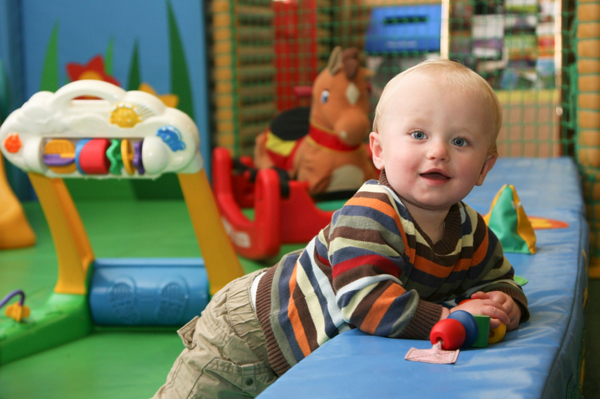 Make a budget
Before you seek out daycare options, double check your budget. You may be pleasantly surprised to find that with a few cutbacks, staying home with baby instead of paying for daycare makes more sense. If that is not an option, the budget-making process will prepare you for what you can afford to spend on baby's daycare each month.
Ask around
The thought of leaving baby with a "stranger" at a daycare center or even a with a personal nanny is enough to send many new moms into a state of panic. Don't fret. Instead, ask family members and friends (especially your other new mom friends) if they can recommend a nanny, babysitter or daycare center that they know or have had a good experience with in the past. It is much easier to leave baby in the arms of someone you already know or who comes highly recommended by those you trust.
Schedule interviews
Schedule interviews with nannies or babysitters and visit multiple daycare center options before making your final selection. Trust you instincts. You will probably get a feel for the right person or center to care for your baby in your absence and this way you can also have the caretaker meet and get familiar with baby, too.
Be specific... about baby's specifics
If baby has special needs or follows a special diet, make sure the caretaker or center can accommodate and cater to those needs. Your baby's caretaker should be fully willing and able to follow your specific instructions. If they seem hesitant to be able to do so, move on. When you're away, you want to feel the peace of mind that baby is being cared for in your absence exactly as you would be caring for him if you could be there.
Do a trial run
Before you head back to work full-time, schedule a few short "trial" sessions — leaving baby at the daycare center or with the new nanny for a few hours at a time. This way, baby (and you!) can acclimate to the new situation and work out any glitches before you officially head back to work.
More on working moms and care for baby
New working mom's guide to juggling it all
Breastfeeding tips for working moms
The first year: Nanny, in-home day care or child-care center?