Is Parenthood Making You A Nervous Wreck?
Having a baby brings joy for many new parents. However, for some, parenthood creates new feelings of anxiety.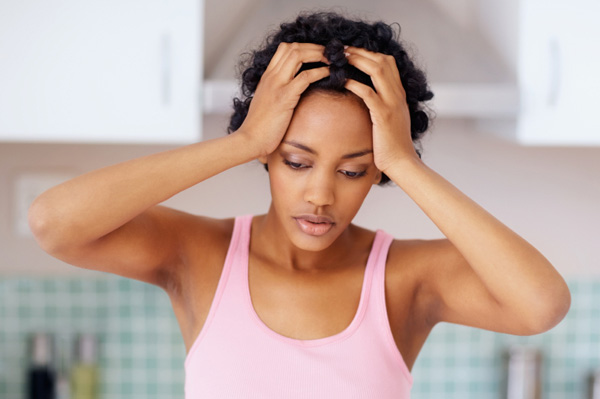 What is postpartum anxiety?
Postpartum depression is widely known and recognized, especially as celebrities and famous figures have admitted their experiences with the disorder. Postpartum's counterpart, postpartum anxiety, is lesser known. However, according to researchers at the Penn State College of Medicine, women are more likely to experience postpartum anxiety than postpartum depression.
In an article by SheKnows writer Maria Mora, Stacey Glaesmann, LPC defines postpartum anxiety as "a clinically diagnosable level of anxiety within a year of giving birth." She adds that symptoms can include generalized anxiety, panic disorders and obsessive-compulsive disorder (OCD). The article notes other signs of postpartum anxiety such as "worrying all the time, a persistent feeling that something bad is going to happen, restlessness and racing thoughts, and sleep and appetite problems. Anxiety can cause physical symptoms such as nausea, hot flashes, stomach issues and dizziness."
Study statistics
In a Penn State study earlier this year, Ian Paul, M.D., professor of pediatrics and public health sciences, and his team of researchers set out to pinpoint facts about postpartum anxiety and the number of women it impacts. Paul found that more than 1 in 6 after childbirth and 1 in 5 first-time mothers experienced some level of postpartum anxiety, which led to increased healthcare use. Paul and his colleagues also found that the women who screened positive for postpartum anxiety were more likely to stop breastfeeding during the first six months after childbirth.
What to do if you think you have postpartum anxiety
If you're experiencing symptoms that may be postpartum anxiety, make an appointment to visit your doctor to discuss how you're feeling and formulate a treatment plan. Currently, there is no specific screening tests for postpartum depression, but hopefully that will change in the future.
More on postpartum life
Postpartum changes and your body
Risk factors and treatment options for postpartum depression
Postpartum pampering: Avoid new-mommy burn-out