Fa La La La La La La La Zzzzz
The holiday season is hectic for anyone, but trying to manage it while maintaining a new baby's sleep schedule can be a challenge. Enjoy the holidays without sacrificing baby's precious sleep.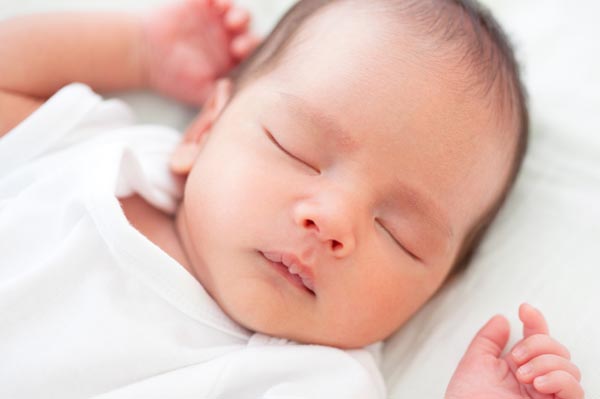 Work around baby's schedule
Put yourself in charge of planning family events and get-togethers so you can work them around times that would be best for baby, such as Christmas brunch after his morning nap or an early holiday dinner, after baby's afternoon nap. If baby is able to sleep through a bit of noise, you can even plan to have a few guests over once he goes down for the night so you can have a few hours to enjoy your company without having to tend to baby.
Be flexible
Understand that you won't be able to plan every holiday event so be flexible when it comes to baby's sleep schedule. Disrupting baby's nap or bedtime once or twice isn't going to ruin his schedule forever. Do the best you can to maintain baby's sleep schedule when you can. But on days when you're traveling, out shopping or visiting family, just let baby go with the flow. He may enjoy falling asleep in the car, stroller or carrier.
Call a sitter
When you're faced with an event like your husband's office holiday party or another late-night festivity, it may be best to call a sitter to take that shift with baby so she can ensure he maintains his sleep schedule while you get some much-deserved grown-up time. Ask the sitter to arrive in plenty of time before you need to leave so you can go over baby's sleepy time routine with her.
Start fresh
If you know you're going to be traveling and on-the-go throughout December and trying to maintain baby's nap and sleep schedule is just too stressful, put it on the back burner... for now. Make a goal to reinstate a solid nap and sleep schedule for baby once the hectic holiday month winds down.
More on baby's sleep
How to get baby to sleep through the night
How to sleep train your baby
Newborn sleep schedules