Couple Confirms Birth Of A Daughter
Jennifer Love Hewitt and her husband, Brian Hallisay, announced that their daughter was born November 26th.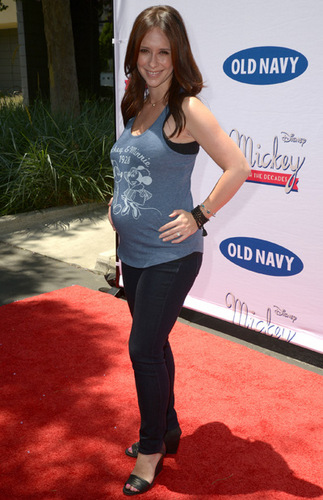 Jennifer Love Hewitt not only announced that she and her husband welcomed their baby girl on November 26th, but also that the couple had recently gotten married in a private ceremony.
Autumn James
The name Hewitt, 34, and her husband, Brian Hallisay, chose for their infant girl was Autumn James Hallisay. They had decided to wait until birth to find out the sex of their baby, so not only was the news of their nuptials a surprise for us, the baby surprised her mom and dad on her birthday.
Hewitt and Hallisay co-star in the Lifetime's recently-canceled show The Client List. They had originally met on the set of another short-lived television show — Love Bites on NBC, but reconnected on the set of The Client List.
She announced her engagement and pregnancy in July and reported that she was enjoying a stress-free, problem-free pregnancy.
A big reveal
I love it when moms and dads keep the baby's sex a secret until the big day. I think that it takes a lot of motivation to do so, especially since it's so easy and common to find out around halfway through a pregnancy.
I always found out, however. I wanted to choose a name before the birth and I also really wanted to create a gender-specific nursery and layette. I'm not saying this is better, by the way, but it's how I chose to deal with my pregnancies. Looking forward to sonogram day was almost like waiting for Christmas.
That being said, I don't think any differently of moms and dads who want to wait until delivery to find out if the person inside is a boy or a girl. The moment of birth was super exciting for me, knowing what was coming. To find out at birth? It must be even more fun.
Did you find out the sex of your baby before birth? Why or why not?
More celebrity babies
Drew Barrymore is expecting her second baby
Morena Baccarin has successful breech delivery
Halle Berry and Olivier Martinez welcome baby boy