Bond Before Baby Is Born
New mom Kristen Bell recently admitted that she felt no connection to daughter Lincoln during her pregnancy. Can you relate?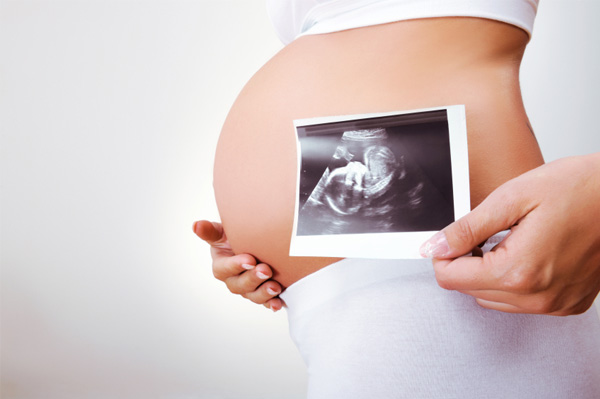 What she said
In the December issue of Flare magazine, the candid actress admitted that while she was pregnant she was concerned about loving her then unborn child, Lincoln, because she didn't feel a connection to her while in the womb. Kristen said, "I kept saying to Dax in all sincerity during my pregnancy, 'I just don't know how I'm going to like her as much as I like the dogs.' I was being serious."
But she had no real cause for concern, after all. She continued, "I love people the more I know them, and I didn't know her. It could've been a water bottle in my belly, that's about how connected I felt to her during my pregnancy. But within about 24 hours after she came out, my hormones reset, and they reprogrammed my feelings about her."
Bond with baby in utero
It can feel foreign for some moms-to-be (as well as dads-to-be) to connect with their unborn babies. And that's totally normal, too, by the way. But you don't have to feel like you're carrying a "water bottle" in your belly for nine months. Instead try these tips for bonding with baby.
Talk to baby — I used my morning commute into work to chat with my baby. At first it felt totally ridiculous and I struggled to find a topic to "discuss" with my unborn baby. But after a few treks, it felt completely natural and I loved out little talks. Even if you to find "talking" to baby a little strange, sing or read to him.
Massage your bump — A soothing bump massage, using a bit of massage oil, is not only great for you but it can help you connect with baby, especially in the latter stages of the pregnancy when you may be able to feel baby's little feet or hands pressing against the inside of your belly.
Take a pregnancy yoga class — Being mindful of your pregnancy and this amazing journey can help you bond with baby. Sign up for a prenatal yoga class or check out a pregnancy DVD and bond with baby in the comfort of your own living room.
More on bonding with baby
5 Ways to bond with baby
Quiet ways to bond with baby
8 Ways for dad to bond with baby