Is Your Beauty Routine Putting You At Risk?
A new study suggests that phthalates, often found in deodorant and lotion, could lead to pre-term birth.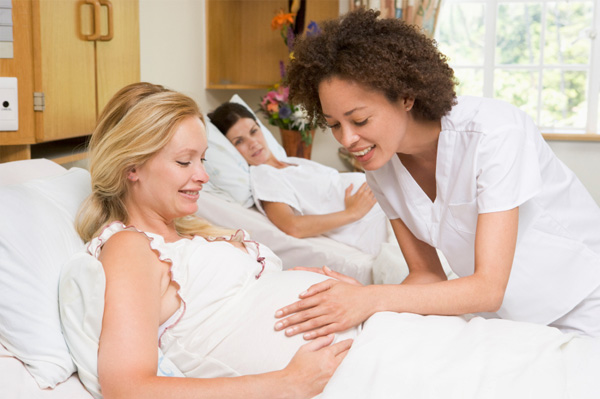 The findings
Based on their findings, researchers from University of Michigan School of Public Health are advising pregnant women against coming in contact with the chemical phthalate, which can be found in common skin care products like lotions, perfumes and deodorants as well as tainted food and water. The researchers believe that exposure to the chemical may put pregnant women at greater risk for delivering prematurely.
The study
Kelly Ferguson of the University of Michigan School of Public Health led the study, which was published online in the journal JAMA Pediatrics. Researchers took urine samples from 130 women who had a preterm delivery (before 37 weeks) and from 352 women who did not delivery prematurely. They also used urine samples taken during pregnancy to measure each woman's level of phthalate-linked compounds called "metabolites." Researchers discovered that higher phthalate metabolite concentrations in urine during pregnancy were related to a greater risk for preterm birth.
In the study, the research team wrote that these findings solidify "prior laboratory and epidemiologic [population-based] evidence." They added that the results "provide strong support for taking action in the prevention or reduction of phthalate exposure during pregnancy." However, the study did not find a cause-and-effect-link.
In the journal, Shanna Swan of the Icahn School of Medicine at Mount Sinai in New York City, commented on the study noting that it is important to gather more evidence of a phthalate-premature delivery connection. However, she added, that the researchers "have contributed the first robust study suggesting that phthalates, pervasive in the environment of prenatal women, may be important contributors to the unknown and other causes of preterm delivery."
More on recent research and studies
Study says introduce solid foods with breast milk to prevent food allergies
New study reveals exercise during pregnancy boosts babies' brain power
TTC may take longer for women with asthma