Sweet Foodie Gifts
For Little Ones
Shopping for babies can be fun, or it can be tricky. Good news, though — babies eat, no matter what their age, and you can find cute and practical gifts that they (and their parents) will love.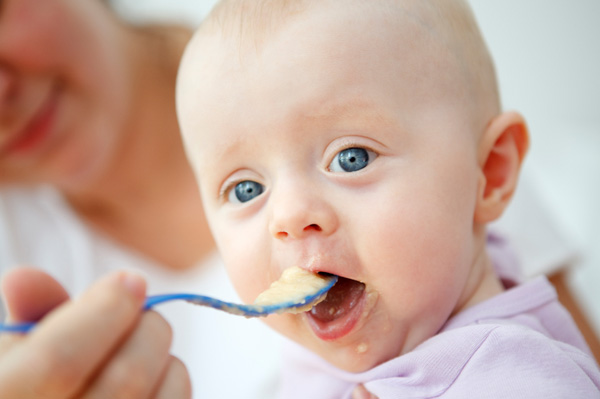 Food-related gifts for babies and toddlers are always a good idea. Whether it be something to help them during mealtime, or little snacks they will love, these ideas will get you off to a great start.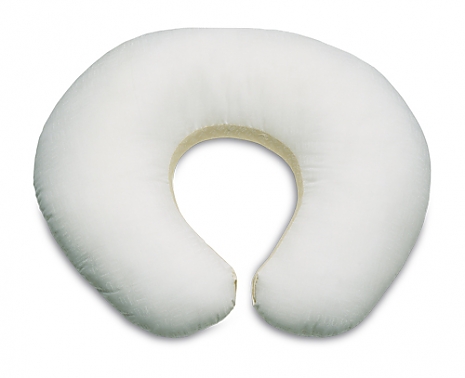 Boppy Bare Naked Nursing Pillow
A Boppy nursing pillow can come in so handy for a new mom. If you have a young baby to buy for this holiday season, consider a Boppy Bare Naked Pillow (Boppy, $32). The neat thing about this item is that Mom can choose a slipcover to dress it up, and the Boppy will come in handy for months and even years to come — it's a gift that will last a long time.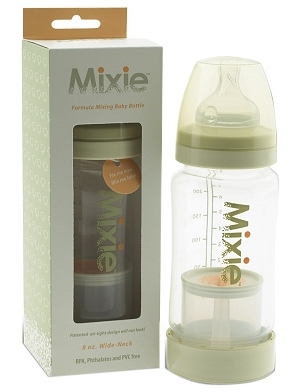 Mixie
For moms who use formula, the Mixie Baby Formula Mixing Baby Bottle (Walgreens, $17) is really unique and super convenient. These bottles allow you to prepare Baby's meal ahead of time by adding formula power to an airtight compartment and then filling the bottle with water. As soon as you're ready to feed your little one, a simple push of a button mixes the formula and water together, and after a quick shake, you're ready to go. It comes in both 4- and 8-ounce containers and is easy to clean. A revolutionary gift!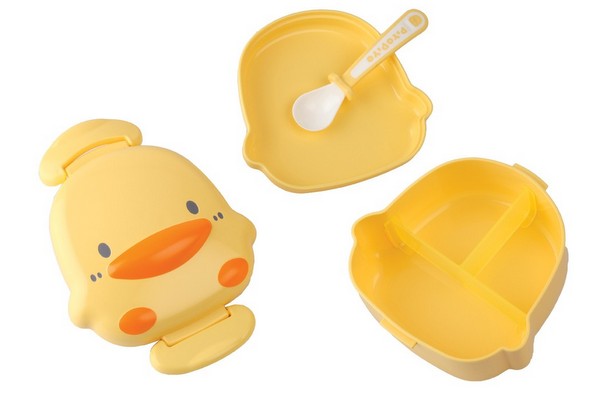 Piyo Piyo Bento Box
From Piyo Piyo (who has select favorites now available in your local Target store!) comes a brand-new offering — the Piyo Piyo Bento Box (Target, $25). In the shape of their iconic duckling mascot, this bento box features dividers to keep foods separate during travel. It also comes with a spoon that can be neatly stored in its lid. This would be an excellent addition for your under-the-tree shopping, especially if a toddler is on your list.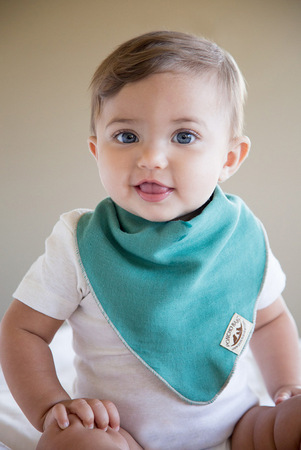 PonchoBaby Bandana Bib
Designed by an experienced mom, the PonchoBaby Bandana Bib (PonchoBaby, $12) is an adorable accessory no drooling baby should be without. You probably have bibs in your arsenal already, but the Bandana Bib is not only a soft and absorbent bib, but a fashion statement as well. Perfect for messy eaters or major droolers, a Bandana Bib is an easy add-on to any baby's gift.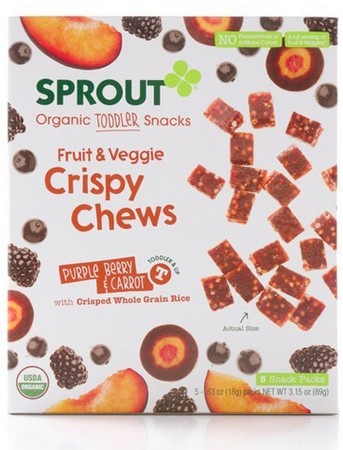 Sprout Organic Baby Food
Whether you have a baby or a toddler to shop for, there are tons of options from Sprout Foods that can help fill stockings on Christmas morning. From baby food pouches to adorable little toddler snacks, you can find the perfect gift to give your little foodie-in-training.
Several of the companies mentioned supplied samples for review, but the recommendations are my own.
More on the holidays
Holiday shopping guide: Apparel for Baby
Handling the holidays with a new baby
Handling holiday travel