Don't Get Lost In New Motherhood
When you have your first baby (or your second or your third...), it's normal for you to start putting your own needs on the backburner while you tend to baby and the rest of your family. But don't forget about your needs. too!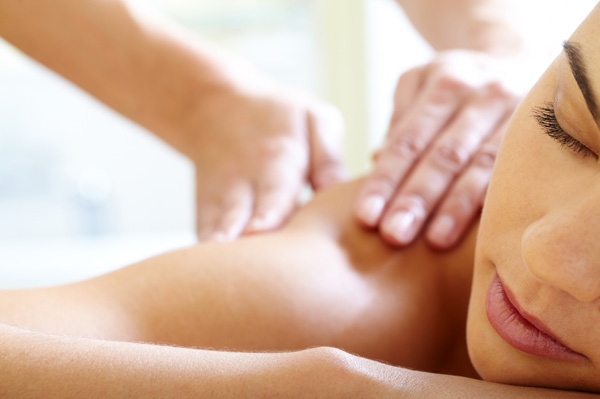 Get some sleep
A good night's rest is an essential part of maintaining your new mom sanity. However, we know that sleeping eight hours a night and having a newborn are not generally synonymous with one another. Even if you're not a napper, try to rest when baby goes down throughout the day to make up for lost sleep. Or ask your partner or mom to take a shift with baby for a few hours in the afternoon or early evening so you can catch up on some shut-eye.
Go on a date
We highly recommend leaving baby with a relative or trusted babysitter for a few short hours so you can reconnect with baby's father — you know, the man you married. When you first become parents, you tend to go into autopilot as you adjust to your new life with baby. However, don't let the chaos of your new life get in the way of bonding with your partner. Make time each day to connect with one another over a cup of coffee or a glass of wine and a favorite TV show or whatever you like to do together. And set a solid plan for a "date night" whether it's once a week or once a month so you always remain a priority to one another.
Eat right
Yes, you should eat more fruits and veggies and less pickles and ice cream... not because we think you should rush to shed that baby weight but because eating right gives you the energy and stamina you so need as a new mom. Dropping a few pre-baby LBs as a result of your clean eating is just the icing on the cake. Or, ahem, the dressing on the salad.
Get a new hairstyle
Spend the day at the salon getting your hair cut in a glam new style and highlighted with bold color, or get pampered from top to bottom at the spa. Splurge on something that is just for you. As a mom, you spend your day (and night!) caring for others — remember that you need, and deserve, a little pampering, too.
Reconnect with your girlfriends
Don't let motherhood come between you and your best girlfriends. Take some time to meet up with them for a hike or happy hour so you can catch up on what you've been missing since baby came along. Bonus: They'll love cooing over all the baby pictures you have to share. Every. Last. One. Now that's friendship.
More on new motherhood
Diaper bags to die for
Real moms weigh in: Is being a mom harder than you thought?
Tips for coping with new mom isolation