Mother Swam, Gave
Birth In Airport
Giving birth in an airport is not the ideal place to deliver a baby, but a mom in the Philippines beat the odds and had her baby girl after going through a major typhoon and swimming to safety.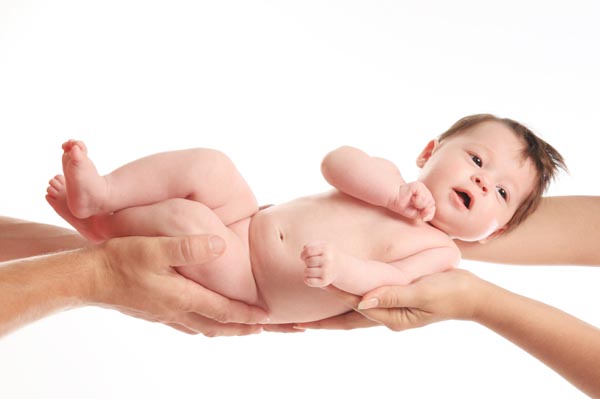 Good news is hard to come by in the devastated Philippines — the country that was just slammed by Typhoon Haiyan and where thousands are feared dead. So when 21-year-old Emily Ortega gave birth to a healthy baby girl, smiles were all around.
Happy birth
Officials have said that up to 10,000 people are feared dead after a massive typhoon slammed the island nation of over 98 million people. The country is experiencing a major crisis as relief, rescue and recovery efforts struggle in the wake of wide-scale damage to buildings, roads and infrastructure. Survivors of the typhoon now have to fight to continue to survive the aftermath.
So, a bit of good news is welcome in the grim reality of those affected.
Emily Ortega was hunkered down at an evacuation center when the storm surge struck and flooded the city of Tacloban. She was forced to swim to safety and cling to a post before she eventually found shelter at the airport.
Her baby, a girl she named Bea Joy, was in good health, as was her mother. Those in the airport that assisted in her delivery applauded and cheered. Ortega's husband, who was in the capital city of Manila, had no idea what his wife was going through as their baby entered the world.
Childbirth waits for nothing, not even a natural disaster — remember the woman in Mozambique in 2000 who had her baby in a tree above floodwaters? As terrifying as her ordeal was, I'm so happy that both mother and baby are safe and I hope that that they and the rest of the survivors of the typhoon find peace and healing as soon as possible.
More incredible birth stories
NYC mom gives birth near Holland Tunnel entrance
Special delivery at Barnes & Noble
Surprise! Mom gives birth at her own baby shower