On-The-Go Tips For Expectant And New Moms
Tackling travel during the holidays can be chaotic enough without the added challenges of being pregnant or having a newborn in tow. Luckily, there are products on the market to help expectant and new moms navigate holiday travel with ease.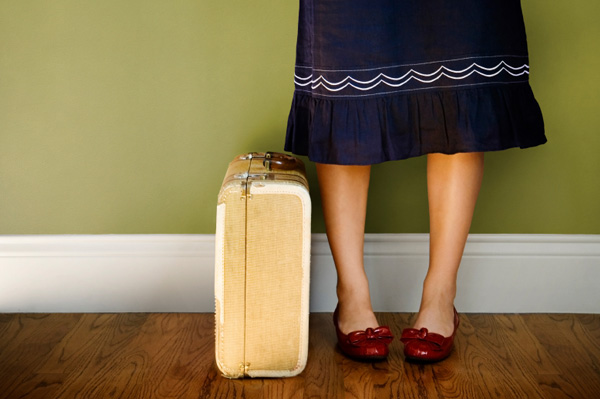 Need to go?
Pregnant women and new mothers are not the only ones who sometimes experience constipation (and other unpleasant side effects) thanks to the stress of holiday travel and vacations. Enter Good to Go, which promises to prevent constipation and the uncomfortable gas, bloating and cramps associated with it, before it ever begins. And the ingredients in Good To Go are considered safe for use during pregnancy.
Nursing on the go
Whether you need to nurse baby during your flight or when you're among relatives, do so discreetly with the aid of a Bebe au Lait nursing cover. These covers provide full coverage so you can nurse baby in public without feeling exposed. The cover incorporates the Rigiflex™ neckline system which allows mom and baby to maintain eye contact despite baby (and mom's breasts) being fully covered up. As a mom of two who never thought she would nurse in public, this quickly became one of my most treasured must-haves in my diaper bag!
Go-to pumping bra
You're busy during holiday travel so don't let pumping slow you down. With the aid of a Simple Wishes nursing bra, you can pump hands-free so you can multitask while preparing milk for baby.
Manage morning sickness on the go
Morning sickness is no fun, but trying to deal with it during holiday travel is even worse. Psi Bands promise safe, FDA-approved relief from nausea associated with morning sickness and motion sickness.
Before you set out on your holiday travel, be sure to check with your doctor to ensure that you are healthy enough for the type of travel you'll be doing. It's also a good idea to get his opinion on any specific product before you try it to ensure that he deems it safe for your particular situation.
More on the holidays and travel
Handling the holidays with a new baby
Coping with infertility during the holidays
Dealing with morning sickness through the holidays