Throw Them Away,
Or A Keepsake?
You got a positive pregnancy test — congrats! Now, what do you do with it? Do you chuck it into the trash or keep it as a valuable keepsake?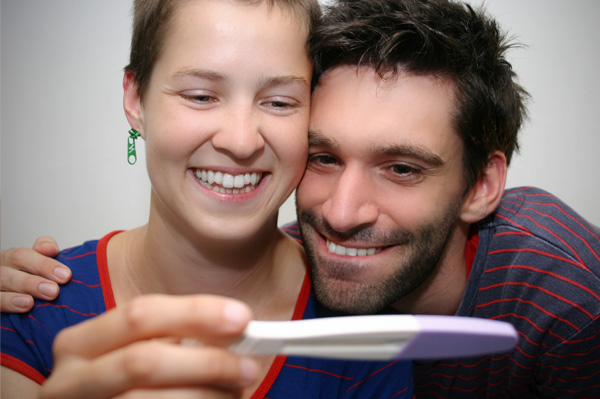 A positive pregnancy test is a huge deal — whether it's your first pregnancy or your fourth (or more!), it represents the moment when you knew that your life was going to change. Do you keep your pregnancy test?
Keepsake?
It's undeniable that a positive pregnancy test is something that many moms would want to keep. But the "ick" factor is too much for some. After all, you pee on it. And after pee has been sitting awhile, it tends to get funky.
If you want to keep your test, one good thing in your favor is that many modern pregnancy tests come with a neat little cap you put on the end that you pee upon, so the unique essence of urine is captured within. Of course, this doesn't eliminate the window of the test turing yellowish, but if you can get past that, it really isn't all that smelly or disgusting.
Whether you keep it or not, many moms take photos of the test. Some post them on social media as a way to announce the pregnancy, others use them for their blogs, and others print them out for the baby book. This is a great way to forever keep a pregnancy test "fresh" and presentable. Some moms, often those who have struggled with infertility or suffered a loss, will take several pregnancy tests and photograph them as they grow darker and darker.
None of this should be judged. The way a mom celebrates her pregnancy and chooses to remember the special moment her pregnancy turned positive is unique to her. Whether she has a drawer full of positive pregnancy tests (guilty here — after three years of secondary infertility, I took a ton of tests and kept them all), posts a million photos of them on her Facebook page, or simply chucks them in the trash, it's her pregnancy to remember the way she wants to remember it.
More on pregnancy tests
Pregnancy tests: The mystery of evaporation lines — explained!
This pregnancy test can tell you how pregnant you are
When your pregnancy test lies to you