Link Between Snoring And Birth Outcomes
Snoring is part of life for some of us, but a recent study has found a potential link between snoring during pregnancy and certain birth outcomes.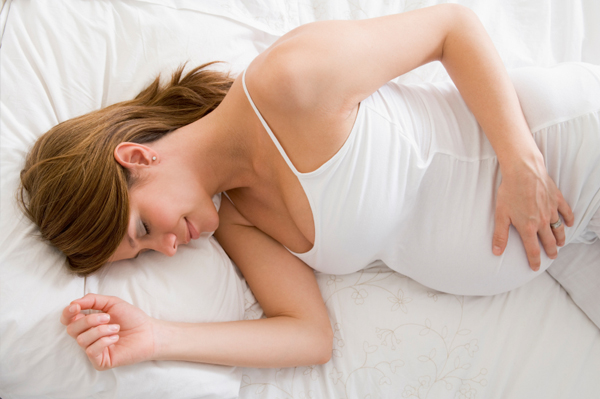 Snoring can be annoying for some, but a new study has linked prenatal snoring with a higher risk of having a smaller baby as well as an increased risk of C-section delivery.
Poor delivery outcomes
The scientific journal Sleep published research that has linked certain poor delivery outcomes with mothers who snored three or more times a week during pregnancy. It was found that chronic snorers (moms who snored before and during pregnancy) were two thirds more likely to deliver a baby who was born below the 10th percentile for babies of the same gestational age (delivered at the same time of pregnancy). They were also found to be twice as likely to need a C-section at delivery time.
The study consisted of 1,673 pregnant women who were recruited from prenatal clinics at the University of Michigan Health System. It was found that around 35 percent of pregnant women reported chronic snoring.
"We've found that chronic snoring is associated with both smaller babies and C-sections, even after we accounted for other risk factors," said lead author Louise O'Brien, Ph.D., M.S., associate professor at the University of Michigan's Sleep Disorders Center in the Department of Neurology and adjunct associate professor in the Department of Obstetrics & Gynecology at the University of Michigan Medical School. "This suggests that we have a window of opportunity to screen pregnant women for breathing problems during sleep that may put them at risk of poor delivery outcomes."
It was found that moms who snored both before and during pregnancy had the highest risks, and moms who began snoring during pregnancy had increased risks when compared to women who didn't snore. Obstructive sleep apnea is a main cause of snoring, and it can be treated during pregnancy using continuous positive airway pressure (CPAP).
O'Brien said that if caregivers can identify risk factors, then treating issues like obstructive sleep apnea can result in better outcomes and fewer risks for both moms and babies.
More pregnancy news
Exercise during pregnancy: Good for you and Baby
Full-term pregnancy redefined by ACOG
New study deems Reglan safe during pregnancy