Celebrity Moms Get Their Bodies Back
By now you've all seen Kim Kardashian's racy selfie proving to the world that she's back in fightin' shape. This led us to ponder which celebrities have dropped their weight lickety-split and which ones have taken their time.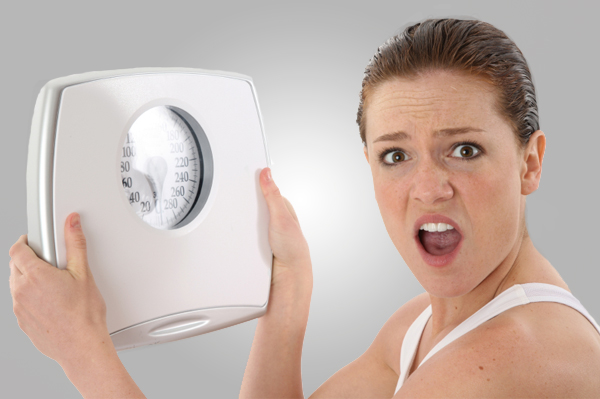 Kim Kardashian
Kim revealed via Twitter that she's been doing the Atkins diet to drop weight since she welcomed baby North West with now-fiance Kanye West. It's been reported that Kim has already lost the 50-something pounds she gained during her pregnancy. We're guessing Kim is getting the last laugh of those who called her out for her weight gain while pregnant.
Kate Middleton
Ultra-thin Kate Middleton had tongues wagging back in August when she was photographed looking lean as ever in skinny jeans — just five weeks after her son was born. A source told Us Weekly, "Kate's still breastfeeding and the small weight she gained while pregnant has just melted off."
Jenna Dewan-Tatum
Just four months after welcoming daughter Everly, Jenna posed on the cover of Self magazine, showing off her toned tummy and legs. She claimed she lost all of the 33 pounds she gained during the pregnancy in just seven weeks. She attributed her weight loss to staying fit and exercising during her pregnancy.
Kourtney Kardashian
Mom of two Kourtney Kardashian learned a thing or two about baby weight loss the second time around. She admitted it took her twice as long to shed her baby weight with baby number two — but it was purposeful. She said, "This time, the focus is really on being a mom and being present, knowing my priorities."
Drew Barrymore
Of losing her baby weight, the new mom told Good Housekeeping back in February, "I'm still working on it, but I'm not worrying about it. We live in a society where everyone's like, 'Look at how amazing she looks two weeks out [from giving birth].' I don't want to be on that hamster wheel; that's hell. But I want to feel like I'm showing up and doing my best. My goal is to be nice to myself, gentle toward myself, during this process. It's such a sacred time."
Alyson Hannigan
After welcoming her second child last year, Alyson made light of the pressure to lose her baby weight via Twitter, writing, "I think by Hollywood standards I'm supposed to be in bikini shape now that my baby is 4 weeks old. My workout goal: Food drops in lap, not on belly." She also admitted, "I still haven't lost all the weight from my first daughter. Oh well."
Elizabeth Banks
Yes, we know Elizabeth Banks used a surrogate for both of her babies so she didn't have to worry about "bouncing back." However, she spoke about the pressure women feel to drop their baby weight during a podcast interview with host Marc Maron earlier this year saying, "It's a true disservice what's going on right now with all these celebrity moms. So like these women who are holding up certain people as their benchmark after they've had a child… just go be with your kid for a minute. Don't get to the gym right away. It's alright. This is not how it's supposed to be, everybody. Calm down."
More celebrity pregnancies and babies
Baby on the way for Olivia Wilde, Jason Sudeikis
Kate Middleton's pregnancy body deemed "incredible"
Kim and Kanye reveal baby name: North West