Zipper Pulls Can Be A Choking Hazard
If you own a BreathableSack wearable blanket from BreatheableBaby, you're going to want to check this recall out — the zippers can be a choking hazard.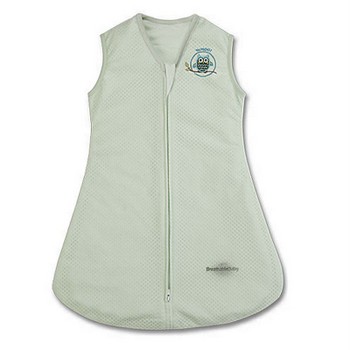 Around 15,000 BreathableSacks from BreathableBaby have been recalled due to a choking hazard.
Product Description: This recall focuses on BreathableBaby BreathableSacks manufactured on 04/17/2012 with a lot number of 124. They come in two sizes — small (10 to 18 pounds) and medium (16 to 24 pounds), and they come in three different colors — kiwi Whoo, pink Hip, and blue Splash. Each has an animal stitched on the upper left chest (an owl, hippo or elephant). Only those that were manufactured on 04/17/2012 with a lot number of 124 are affected. You can find the tag sewn inside where the baby's right foot would be located.
Where/when it was sold: These recalled BreathableSacks were sold at various stores and online retailers, and at www.breathablebaby.com, nationwide from June 2012 to August 2013 for about $20.
Reason for recall: The zipper pull tabs and sliders can detach, posing a choking hazard. No injuries have been reported.
What you need to do: Consumers should stop using their BreathableSack from lot 124 immediately and contact BreathableBaby for a replacement.
Company information: You can contact BreathableBaby toll-free at (877) 827-4442 from 9 a.m. to 4 p.m. CT Monday through Thursday or find them online at www.breathablebaby.com and click on Recall Information
More recalled baby products
Recall: Infinitoy Softimals building sets
Recall: Badger Kids and Baby Sunscreen
Recall: The Children's Place footed pajamas
Image credit: USCPSC