Celebrity Bump Alert!
Bombshell Olivia Wilde, 29, and funnyman fiancé Jason Sudeikis, 38, are expecting their first child.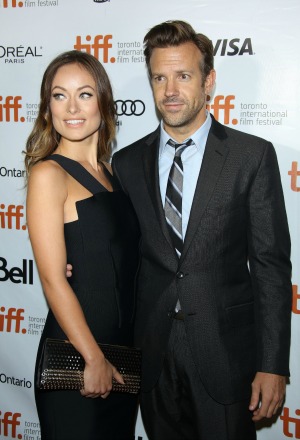 Actors Olivia Wilde and Jason Sudeikis are pregnant with their first child together!
As first reported by PEOPLE Magazine, reps for the couple have confirmed Wilde's pregnancy. "They are incredibly happy," a source close to both says. "They're very excited to welcome a new member into their family."
Wilde and Sudeikis first met in 2011 on the set of Saturday Night Live and started dating several months later. They became engaged in January 2013.
A date for their wedding has not yet been announced and we're wondering if they plan to get hitch before baby arrives or if they'll wait until after the birth.
In an April 2013 interview with Marie Claire Magazine, Wilde revealed that she was excited to start a family with Sudeikis, saying:
I can't wait for children. I'm open-minded about how many, but three, which I love, is like a little party. I am not trying to have kids now — there's no strict plan for anything in my life. What happens, happens. He's so good with kids. [...] I've never before experienced looking at someone and thinking, 'That's who I want to raise a child with.'
Congrats to Olivia and Jason!
Photo credit: WENN.com
More celebrity baby news
Reasons to be happy you're not a pregnant celebrity
Wow! British royal lookalikes bathe "Prince George"
Real Housewives of Atlanta star Kim Zolciak expecting twins