Ask The Experts
If you're experiencing your first pregnancy, no doubt you're filled with lots of questions. The good news is, there are many answers out there for you! Discover how to find the best advice for your pregnancy concerns.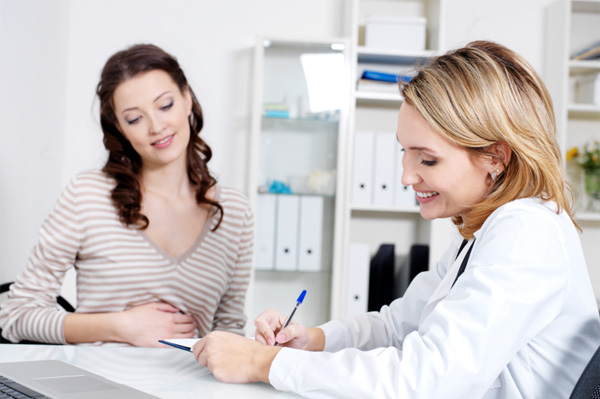 Your doctor
When it comes to health questions, it is crucial that you ask your doctor. If you have any concerns about your pregnancy, regarding what is okay to eat and what's not and what's normal and what's not as it relates to how you are feeling during your pregnancy, seek your doctor's advice right away.
Mom friends
There are many unusual body changes you'll experience during pregnancy. But many new moms have experienced these same issues. So for those weird questions like why you're burping (or worse!) all the time and what to do about it, call up your best friend that just happens to be a new mom. Chances are you two can share some laughs about the embarrassing changes that are going on with your body, and she can advise you on how to deal.
Your mom or mother-in-law
It's been at least 20 (probably more) years since your own mother or mother-in-law became a first time mom. So when you ask them for advice keep in mind that their responses will be based on something that they experienced a long time ago. Technology has probably changed parenthood tenfold since then but their sage advice is invaluable for certain things, however. Some things — such as special ways to bond with baby during pregnancy — never go out of style so ask away! Your mom or mother-in-law will likely revel in the fact that you're asking for her advice!
The internet
Be very careful seeking advice from the internet on important issues like health and well being. However, one area where the internet can be quite useful is for style tips on everything from maternity wear to how to theme your baby's nursery. We love Pinterest for inspiring ideas for baby's nursery and there are countless online retailers for super-cute maternity wear.
More on pregnancy advice
Oopsie, baby!: Coping with an expected pregnancy
How to handle unwanted new mom advice
Grandparents' advice is not always on the mark