Amp Up Your Pregnancy Nutrition
You already know that you should be getting a wide variety of nutrients throughout your pregnancy to ensure your health as well as the health of your developing baby. But sometimes you can get stuck in a meal-time rut. With these fun and easy meals, you'll get your vitamins and enjoy them, too!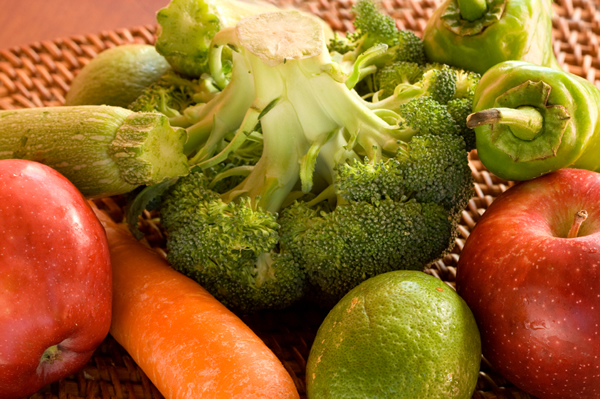 Whole grains
These little babies are an essential part of your pregnancy diet as they are rich in fiber, iron, B vitamins, minerals and even a small amount of protein. Enjoy two slices of whole grain toast in the morning topped with a spread of peanut butter and super-thinly sliced apples or some low-fat cream cheese. For dinner, get your whole grains by whipping up an easy stir-fry loaded with veggies and piled on top of brown rice.
Fruits and veggies
Of course fruits and vegetables are a crucial part of your diet, pregnant or not. But most of them also provide a healthy dose of vitamin C, which helps pregnant women absorb iron and also helps you achieve healthy gums for not only you but your baby as well. If you're sick of salads, sneak veggies into meals like lasagna (toss in some spinach with ground turkey, for example), add some berries to a bowl of oatmeal or try drinking your fruits and vegetables by making some creative smoothies. Avoid overdosing on too many store-bought smoothie drinks or ones from fast food joints as they can be loaded with sugar.
Protein
Eating meat and poultry isn't the only way to get your protein. Eggs and beans provide protein, B vitamins and iron, as well. Whisk a few egg whites and one whole egg together and add some sauteed veggies for a fresh and delicious breakfast scramble. At lunch, enjoy raw veggies and whole grain pita bread dipped in healthy hummus. And for dinner, enjoy grilled lean steak or a breast of chicken with some vegetables and whole grain pasta.
Dairy
Greek yogurt with fruit for breakfast or a snack or tossing low-fat cheese onto a salad are great ways to get your fill of dairy, which has calcium as well as protein and vitamin D. If you don't love dairy, check out calcium-fortified orange juice or soy "dairy" products like milk and yogurt.
More on pregnancy nutrition
8 Expert tips for healthy pregnancy nutrition
Easy ways to clean up your pregnancy diet
Benefits of wheat germ in a pregnancy diet