Dress Up Your Pumpkin
Hey crafty mama! Instead of buying a ready-made Halloween costume for your little ghoul, why not try your hand at a little DIY? Check out these creative baby Halloween costume ideas from HGTV.com.
Let's face it, Halloween costumes for babies can be pricey. With all the other baby gear you have to buy right now, coughing up another $50 for a Halloween costume your baby will only wear once doesn't exactly sound appealing. Plus, all the frills and lace on that pricey princess costume might look super cute, but your baby will probably only let you keep it on long enough to snap a picture before she wants out of the stuffy outfit.
Instead of buying a ready-made Halloween costume, consider making one out of a few materials you probably have on hand at home anyways.
We're loving these DIY Halloween costume projects from HGTV's Halloween Ideas center. Here are a few of our favorites:
1
Matching mom and baby kangaroo costume
Put your Moby wrap to use by turning it into a kangaroo costume for both you and baby. Customize beanies with basic felt colors and you have a Halloween costume that's perfect for you and baby on the go. This idea works especially well for moms who plan to take older kids trick-or-treating and don't want to haul around a baby stroller.
Get instructions here.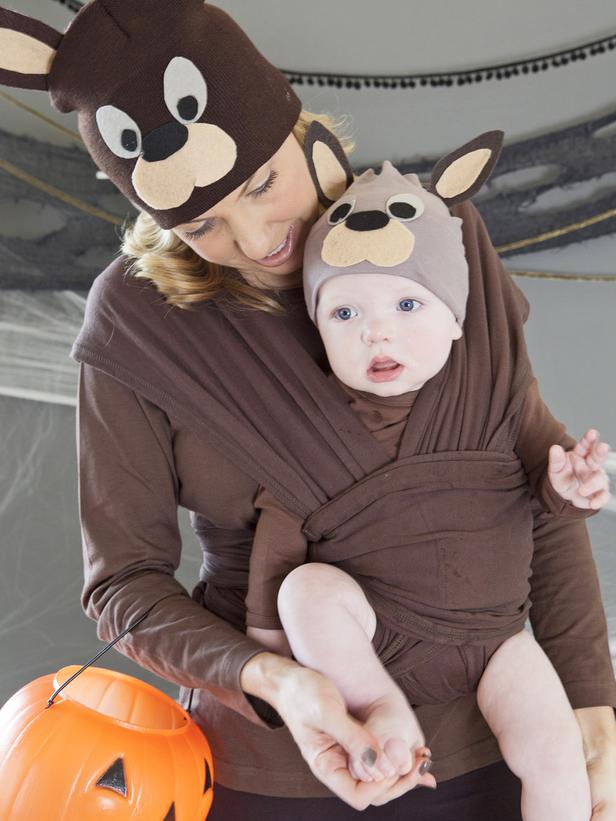 2
Mommy and me milk and cookies costume
How adorable is this mommy and me costume combo? We love this idea for tots who are walking around. The "cookie" is made out of tan round chair cushions with dark brown felt circles acting as the chocolate chips. Mom's costume is essentially made from a painted cardboard box and ribbon.
Get instructions here.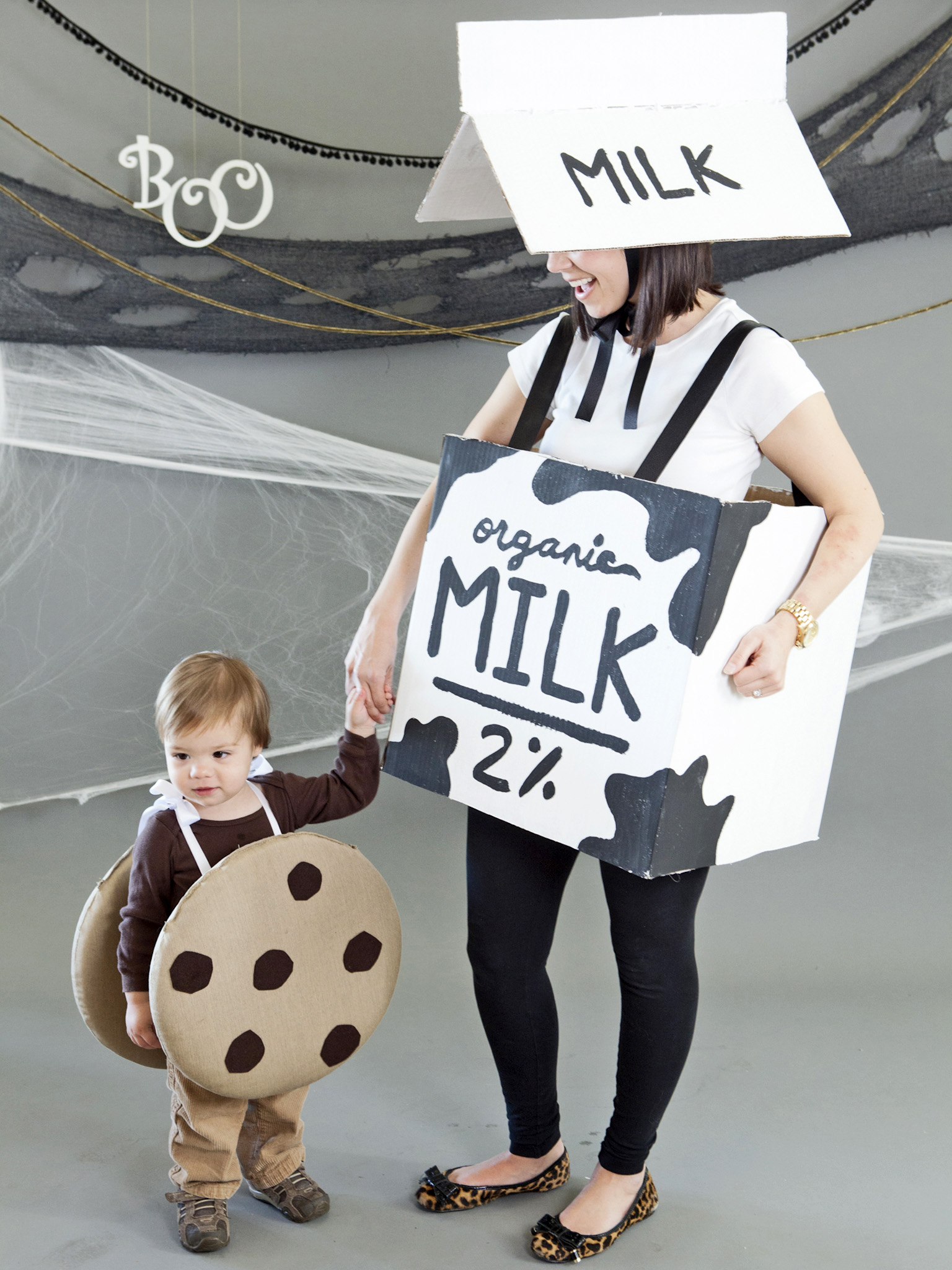 3
Easy-to-craft baby bull costume
Not looking to go all out for a Halloween costume, but still want to give baby a festive look? Check out this baby bull costume idea where you can DIY a beanie cap to give it some creative flair. Combine this beanie with simple black leggings or a tunic and you have an easy Halloween costume that's friendly on the wallet.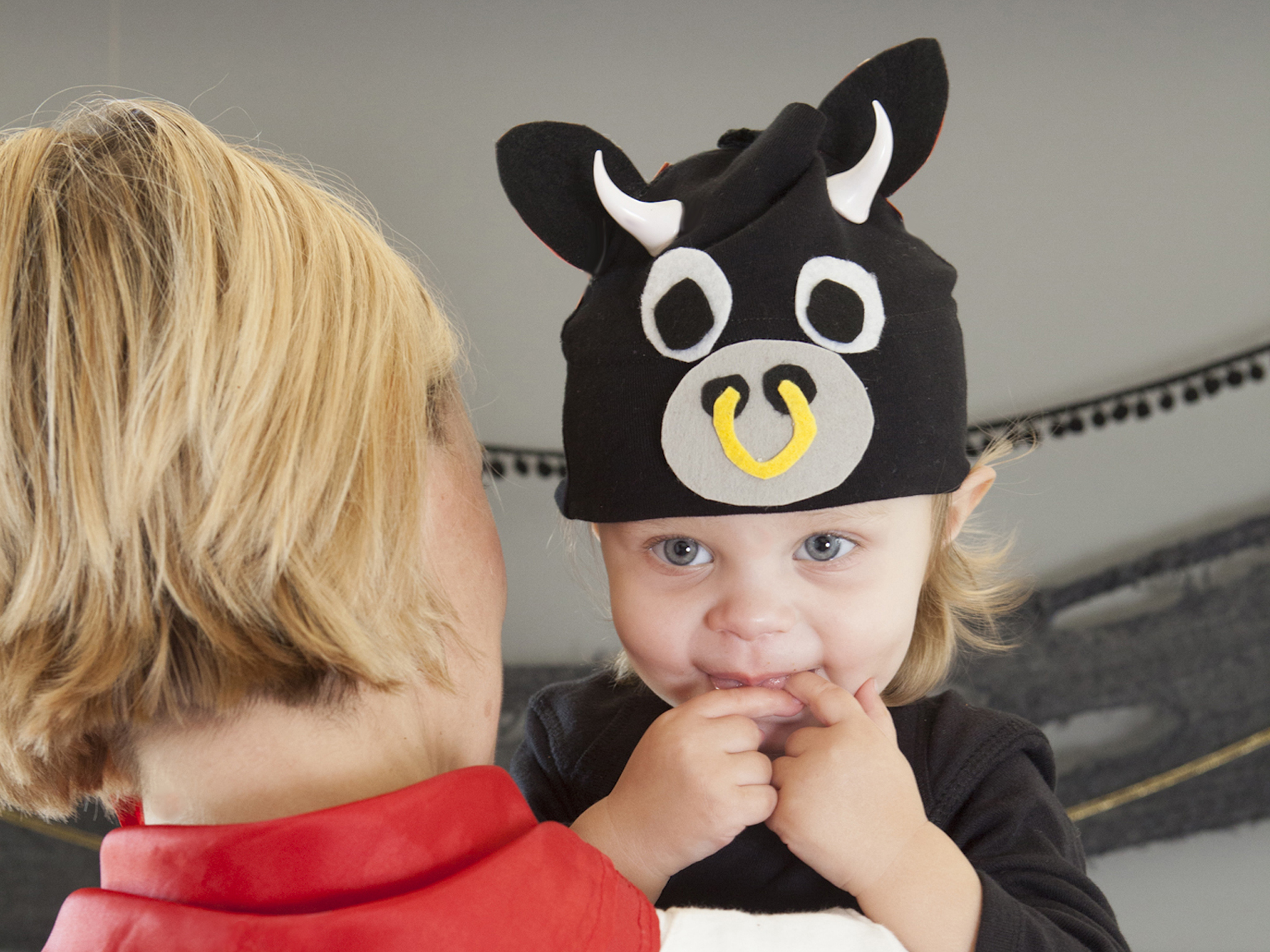 4
No-sew baby rocket Halloween costume
(a video tutorial)
HGTV.com Special Projects Editor (and new mom!) Marianne Canada has a weekly video craft tutorial we're obsessed with for easy craft ideas that can be done during nap-times or after a busy day at the office. Her no-sew costume idea is proof that you don't have to be an avid sewer to make a custom costume for your kid.
Watch the video tutorial for this no-sew costume!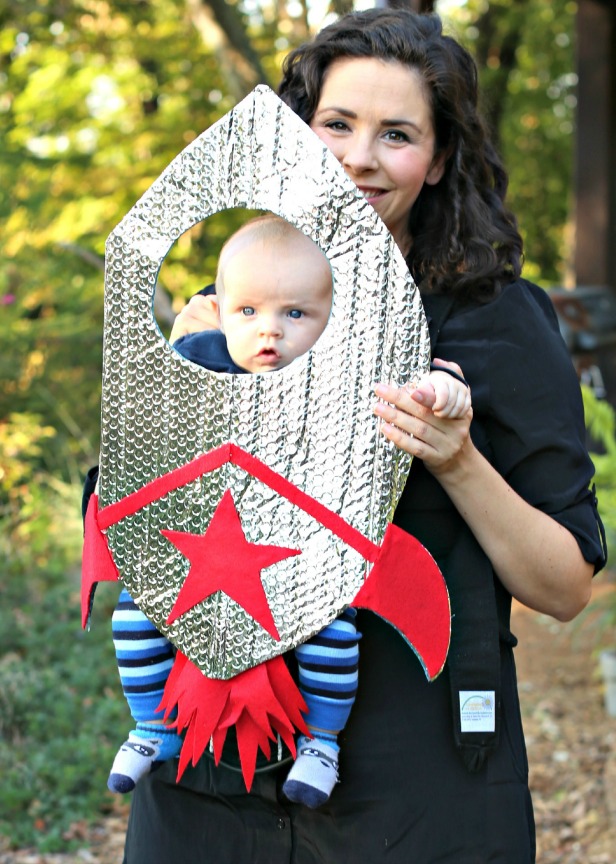 More Halloween ideas:
Wicked cute baby costumes
35 Maternity Halloween costume ideas
Save on baby's Halloween costume