Transitional Seasons And
Your Pregnancy
If you're due anytime between now and the third week of December, you're going to have a fall baby. Dressing a baby bump during this beautiful, yet temperamental season can be a challenge, but with a few tips in mind, it can be easier than you think.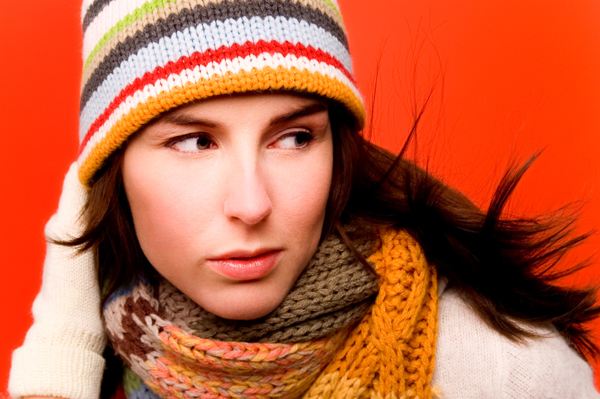 Cool in the morning, and a little too warm in the afternoon — welcome to fall. Days can start out requiring a sweater or even a coat, but by the time midday rolls around, you wish you hadn't brought it. And some days can bring unexpected weather. These tips will help you dress with success.
Utilize layers
Dressing in layers is smart in the fall whether you're pregnant or not, but when you are cooking a little one, it can be the difference between being comfortable and feeling quite ill. Choose a short sleeved t-shirt under an easily-discarded cardigan, for example, or pair a tank top with a long sleeved, button down shirt. If the day wears on and you get a little too warm, you have options — this is much better than being stuck in a turtleneck all day.
Bring extras
And while you can sometimes get too warm in the fall, sometimes days come along that turn out to be quite a bit cooler than forecasted. Stash a thicker pair of socks in your bag for a sudden chill, and don't forget to keep an umbrella on hand in case of a sudden autumn downpour. Make sure you have a bag big enough that you can bring along a thin sweater, even if you don't think you'll need it — you never know!
Smart accessories
Some of your cutest accessories can really help your hard-to-regulate body temperature. Pick a fashionable (yet lightweight) scarf instead of a heavier one. Choose a cap made of a looser crochet pattern than a tighter one for easier exchange of fresh air. Pick a pair of gloves that transforms from fingerless gloves to mittens so you always have the option of changing if you need to. Try summer-like shoes that can allow you to warm up with thick knee socks if needed.
More on pregnancy
Should pregnant women limit fish intake in the fall?
Twin pregnancies: C-section and vaginal birth equally safe
Fun ways to keep fit while pregnant