New Mom Wouldn't Give Up On Her Son
A woman in Salt Lake City surprised everyone — especially her doctors — when she gave birth to a baby boy 39 days after her water broke.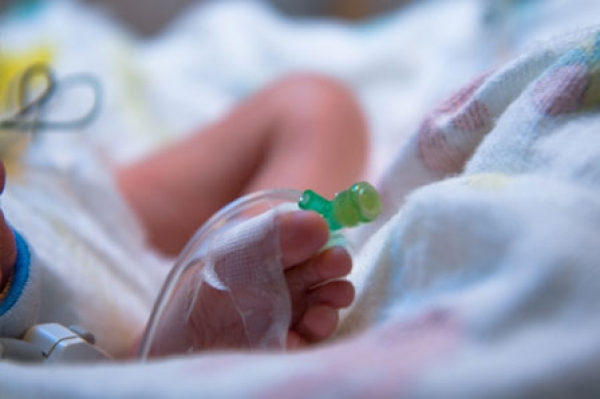 New mom Rachel Whitchurch has already been through three heartbreaking miscarriages when she got pregnant again... after five years of trying to conceive. She told Good Morning America that when she got past 20 weeks of pregnancy she and her husband "were thrilled."
The Salt Lake City resident was then shocked when her water unexpectedly broke at 28 weeks. The Whitchurchs called the doctor and rushed to the hospital. There they were told that the baby was at high risk of developing an infection since the amniotic sac was no longer intact to protect him from bacteria.
Doctors placed Rachel in a hospital room with the intent to prevent labor from happening for just two days. They told the couple that for each day she could keep the baby inside her, the baby would spend three fewer days in the neo-natal intensive care unit. Rachel told Good Morning America, "I woke up every morning and thought, 'There's another day I just gave my baby.'"
Remaining in the hospital, Rachel did this successfully for nearly five weeks — exactly 39 days. According to Good Morning America, doctors were shocked that the mother-to-be was able to accomplish this since typically only 5 percent of women can keep their babies inside them for even a week.
At 33 weeks into the pregnancy, doctors felt it best to perform a cesarean section to deliver the baby and relieve him of some of the distress he was beginning to experience.
Rachel and her husband welcomed baby Gideon Marcus Whitchurch, who weighed just 3 pounds at birth. He then spent five weeks in the NICU before he was able to go home with his family.
More amazing birth stories
Baby carried outside uterus born safely
Michigan woman gives birth on the side of the road
UK Woman wakes from coma to learn she's pregnant