Wear Your Baby In
Style And Comfort
International Babywearing Week is in full swing, and why not learn a little more about what the popular brand Boba has to offer moms and dads?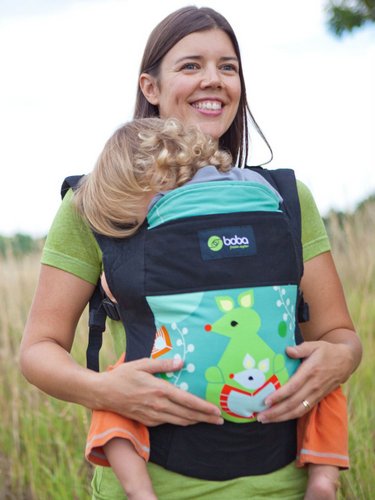 Modern babywearing has become more popular in recent years as parents shun the stroller and strap their baby to themselves instead. Moms and dads find it easier to do chores, go shopping and go for walks while wearing their baby, and babies are often happier and more content next to their beloved adults.
Meet the Boba family
The Boba family of high-quality baby carriers has something for every parent, and for every budget.
The Boba 3G (Boba Family, $120-$125) is a popular choice for parents. Available in several different colors and patterns, it allows for both front and back carry options, and features a removable and adjustable sleeping hood and removable foot straps. It is suited for babies and children from 7 to 45 pounds.
The Boba Air (Boba Family, $65) is a lightweight and simple-to-use carrier which is perfect for travelers as well as busy parents. Not only is it easy, comfortable and ergonomic for both parent and baby, when you are done you can just fold, zip and stash!
The Boba Wrap (Boba Family, $38) is ideal to carry your baby from birth to around 18 months. As a stretchy, cottony-soft wrap which is available in an array of colors, it is free of buckles, straps and snaps. Simply tie the material snug against your body and for a perfect fit every time.
Our take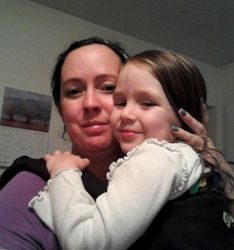 We received a Boba 3G baby carrier to try out. and it was love at first wear. Once I got the buckles tightened to the perfect length, it was awesome. It makes it so easy to literally grab it and go. I've used several other types of carriers, such as a mei tai, a ring sling and even a woven wrap, and by far this was the easiest to put on and use.
The carrier is very attractive, very sturdy and very comfortable. My little girl is quite comfortable riding around in it at 32 pounds and I love it for trips to the store when her legs get tired or walks around the neighborhood for an extra workout for me. The zippered pockets were an unexpected bonus and I love the way you can buckle your purse strap onto the straps of the carrier. Genius!
These would make excellent baby shower gifts or a gift for yourself if you're the mom of a baby or a toddler, and it's great because you can use it literally for years.
We give it "four thumbs up."
Though my opinions about the product are true, honest and my own, the Boba 3G baby carrier was supplied by the brand for review.
More on babywearing
International Babywearing Week: Moms wearing their babies
The benefits of babywearing: A dad's point of view
Pick the right baby carrier for you