Baby Pleasing Performers
If you're looking for an earth-friendly approach to covering your baby's bottom, but are squeamish about dealing with cloth diapers, here are eco-friendly disposable diaper worth checking out.
The Honest Company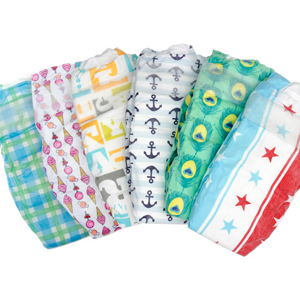 Not only are these diapers from Honest.com super absorbent, chlorine- free and hypoallergenic, they are totally cute to boot! The inner and outer layers are a plant-based wheat and corn blend. Plus, there is no animal testing. There are several adorable designs for both girls and boys -- we're particularly obsessed with the peacock print for girls and anchors for boys.
Seventh Generation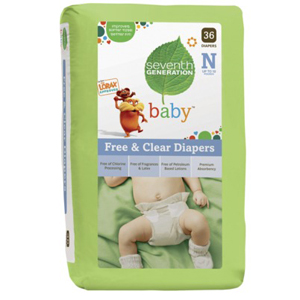 Seventh Generation is a favorite of eco-concious parents for its widespread availability. Since it's carried in major retailers and grocery stores, it makes it easy as pie to pick up a stack of diapers while grabbing stuff for dinner. The diapers "contain absolutely no fragrances, latex, petroleum-based lotions or chlorine processing." The exterior is a natural-looking tan shade.
Earth's Best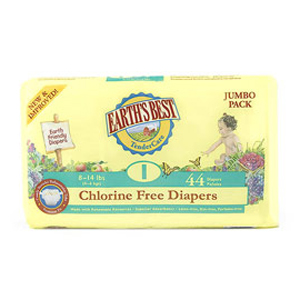 These disposable diapers have a moisture barrier cuff to keep diaper blowouts contained. Adjustable tabs helps ensures a good fit around baby. Made from non-chlorine bleached materials, the absorbent material in these diapers comes from corn and wheat. They are also free from dyes and perfumes. Diapers are available in several different sizes.
gDiapers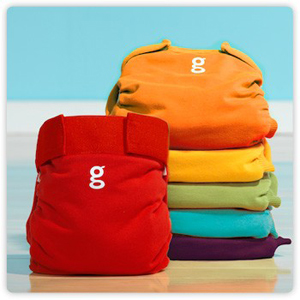 For parents who like the idea of cloth diapers, but need a more convenient option for doody disposal, gDiapers
might be just the ticket. gDiapers have a reusable cloth diaper cover with the option of a disposable insert. Wet inserts can be composted and dirty ones can do down the toilet (just be careful with old plumbing). gDiapers come in a variety of rainbow colors.
More on diaper duty