Baby Clothes For Autumn
When summer transitions to fall, one thing's for certain — the weather is bound to throw you for a loop. Dress baby so she's prepared for anything Mother Nature decides to throw out there.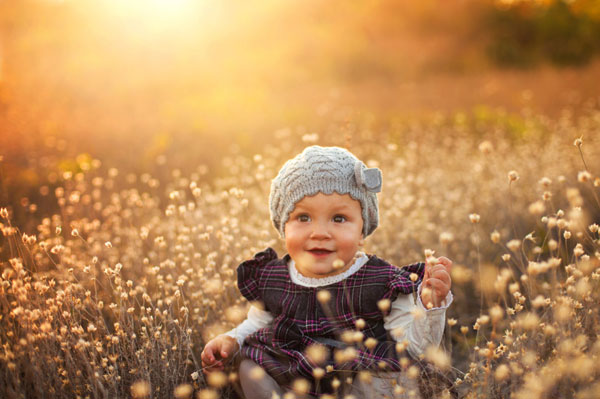 Layers
Layering clothing is the perfect way to ensure that baby is dressed for anything. Many new moms have heard the rule of thumb to layer baby's clothes as you would your own, plus one. Start with a short-sleeved onesie, then top with a long-sleeved onesie and add pants and a hoodie plus a light jacket. If the day starts out cool then turns warm, you can simply take off her jacket or sweater and even the outer onesie, if needed. A blanket can also be considered a "plus one" layer.
Hats, socks and mittens, oh my!
On a cool morning, always make sure you cover baby's extremities like her head, feet and hands. Rather than snow mittens and caps, look for thin knit ones that can keep baby warm without being too bulky or causing baby to sweat as the chill of the morning wears off.
Sunscreen
We may have waved goodbye to summer, but it is still important to protect baby's delicate skin with sunscreen. Before leaving the house, coat baby's skin with a layer of sunscreen, taking extra care to apply liberally where skin is exposed. When you remove layers as they day goes on, be sure to reapply.
What to pack
It's especially important in fall to stock up the diaper bag with proper essentials. Always have in tow an extra pair of socks, a knit cap and a pant-jacket outfit. If you have a stroller or carrier with a rain shield, bring that along with you in case you and baby get caught in a spontaneous autumn shower. If your stroller or carrier doesn't have a rain shield, pack an extra blanket and an umbrella.
Remove layers
When you head indoors after being out in the chilly weather, be sure to remove baby's "plus one" layer so she doesn't get too hot. Take note of how her skin feels — she may not need as any layers as you think. If her skin is warm or clammy and sweaty, you may not need to load her up with so many layers on your next fall outing.
More fall fun for baby
Baby's first fall photos
Baby's first autumn
DIY Halloween costume ideas for babies and toddlers