New Research Supports Use In Pregnancy
If you're pregnant, you might want to consider getting an influenza vaccine -- a new study has determined, again, that it's safe for pregnant women and their babies.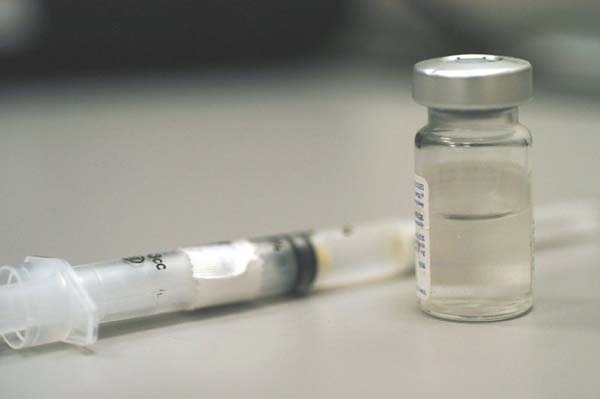 It's that time of year again. Drugstores and even retail stores like Target have signs up, inviting all passers-by to come on in and get a flu shot. If you're pregnant, you may hesitate to step in and roll up your sleeve, but influenza vaccines have been given the green light for pregnant women — and a new study backs up that recommendation.
New study
Researchers from Boston University's Slone Epidemiology Center and UC San Diego, together with the American Academy of Allergy Asthma and Immunology (AAAAI), have found evidence that the H1N1 vaccine is safe for pregnant women. It is estimated that less than 50 percent of pregnant women undergo the yearly jab, despite the global recommendation that they be immunized. In 2009, there was an outbreak of the H1N1 flu (dubbed the "swine flu") and studies were underway immediately since pregnant women were one of the more vulnerable populations to this particular virus.
They looked at 41 specific birth defects, and found no increase in risk for moms who got a flu shot when compared to moms who didn't. "Concerns about the risk of specific birth defects was a critical question that has not been considered very much until now, and our data are reassuring," said Dr. Carol Louik, ScD, lead investigator of the BU team.
They also looked at preterm delivery rates in the two populations. During the first season (2009-2010), vaccinated moms were found to deliver, on average, two days early. However, during the second season (2010-2011), they discovered that the situation was reversed, with unvaccinated moms delivering earlier than their vaccinated peers.
Also studied were rates of miscarriage between the two sets of moms, and no difference was found. If your doctor or midwife recommends that you get a flu shot, these facts and figures may comfort you.
More on influenza
All-natural cold and flu remedies
5 Ways to boost immune system during pregnancy
5 Tips to keep baby healthy during flu season