Things To Consider
You'll make many major decisions during your pregnancy and one of those is deciding where to deliver your baby. Think about these important things before setting your decision in stone.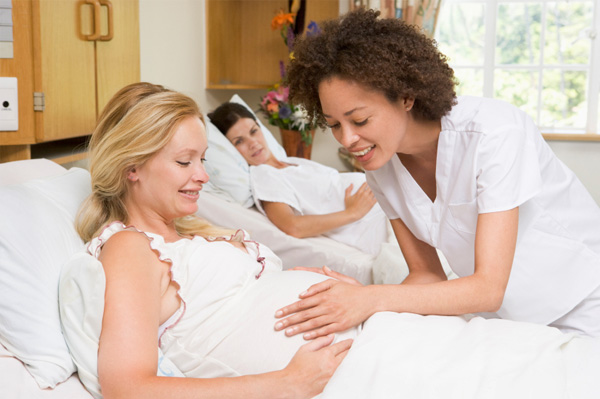 Your doctor's home hospital
If you're dead set on having your doctor in the delivery room with you, then you'll want to stick with a hospital where he has admitting privileges. Check with him first to see if he does rounds at more than one location and, if so, tour both to see which one you prefer.
Proximity
They say in real estate that location, location, location is everything. Well, that is true when deciding on a hospital to give birth at as well. In case of an emergency or if baby decides to come before his expected due date, you'll want to make sure you can get to the hospital where you're registered within a decent amount of time. In my mind that equates to 20 minutes — maximum!
Labor and delivery all in one
Ask the hospital if the room you'll labor in will also be the one in which you'll give birth, so long as you don't need to be moved to surgery for a cesarean section. Not having to worry about moving into different rooms makes things a little easier.
Consider your birth plan
If you have your heart set on a low-technology birth, research hospitals that have private birth centers with amenities like whirlpool bathtubs.
Visitors policy
When you envision your delivery, is the room jam packed with family members and friends? If so, you may want to check the hospital's visitors policy to ensure that guests (not just immediate family) are allowed in the room during delivery. It's also a good idea to find out if siblings are allowed into the room and what the accommodations are for partners staying overnight.
Lactation specialists
One of the best parts of my hospital stay was getting a nursing tutorial from one of the registered lactation specialists onsite. As you're just starting to breastfeed, the information provided by an expert lactation specialist is second to none. If you plan to breastfeed, ask the hospital staff what services it offers to new breastfeeding moms.
More labor and delivery
Newborn safety in the hospital
Bringing baby home: A few tips for a calmer hospital departure
What to pack in your hospital bag