Quick Labor, And Dad Made The Birth Too
A primary school teacher in the U.K. came in to work a day before her scheduled maternity leave. Instead, she went into labor and had her baby in a classroom!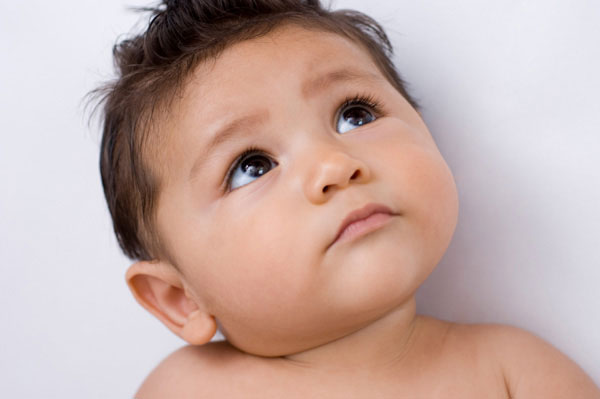 How is this for an exciting birth story? Diane Krish-Veeramany, a junior teacher at Mantford Primary School in England, arrived to work a day before she was scheduled to go on maternity leave. Instead of leaving at the end of the day to enjoy a quiet evening with her husband and son, however, she had her baby that morning in an empty classroom. Surprise!
Unexpected delivery
Diane was 39 weeks pregnant and had planned to go on maternity leave the very next day. She showed up early that day to attend a breakfast meeting, and as she was eating some toast she started to feel a bit off -- she reported that she was experiencing hot flashes and a few tightenings.
She initially shrugged it off and tried to go about her business, but about 20 minutes later she texted her husband and let him know she wasn't feeling right. After a meeting, she told her supervisor that she needed to go home because she was feeling unwell. The supervisor offered to call an ambulance, but Diane refused, saying it was no big deal -- but she needed to go home.
Walking across to the other side of school, she felt something new and realized that she didn't want the school kids seeing her like this, so she and three teaching assistants went into a classroom that wasn't being used, where she continued to refuse an ambulance as she waited for her husband as she sat on a computer chair.
Soon, however, contractions began in earnest. And just 20 minutes later, while on the phone with paramedics, her colleagues helped her deliver her baby shortly after her husband entered the room.
Happy day
The baby, a boy they named Jonah, weighed 9 pounds and was in good health when he was born. He was resting comfortably in his mother's arms when the paramedics arrived, and the teaching assistants who helped deliver him all got certificates of recognition for their actions that day.
More incredible births
Surprise baby for mom with her tubes tied
Surprise! Mom gives birth at her own baby shower
Marathon runner didn't know she was pregnant