Gifts For Baby,
And Mom Too
Stocking a baby registry? Looking for unique shower gifts for your best friend? We've gathered a few things that you might not have thought of yet.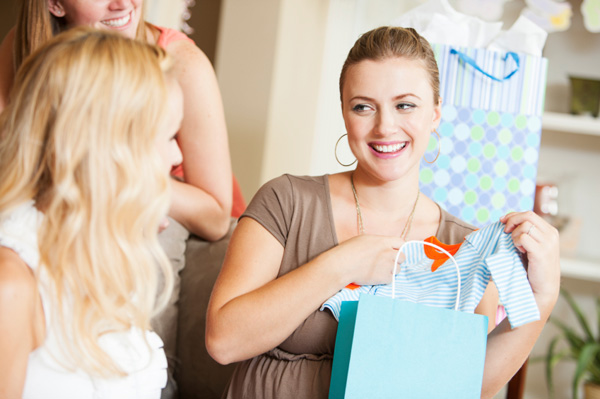 Whether you're building your own baby shower registry, or shopping for a special friend or family member, you may be a little overwhelmed as you peruse the baby aisles of your local stores. Baby showers are occasions of happiness, as you help celebrate a new life that is on the way. However, if you're not inspired by traditional baby shower gifts, these might be more your style -- and the mom-to-be will be pleasantly surprised.
ro•sham•bo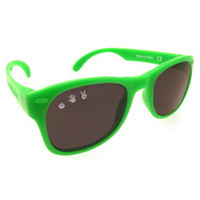 A baby's eyes need protection too, but most sunglasses made for children either don't fit very small babies or are made of questionable (or breakable) materials. ro•sham•bo baby babyshades (roshambobaby.com, $25) are specially designed for babies from birth to 18 months. Italian-made, they are durable, non-toxic and offer 100 percent UVA/UVB lens protection -- not to mention they come in a ton of colors and are totally adorable. Also -- a portion of every sale goes to the Autism Research Institute in San Diego, California.
aden + anais
ade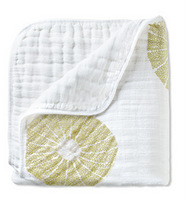 n + anais are well known for their delectable muslin swaddling blankets, but did you know they make thicker dream blankets for tots as well as moms? The organic dream blankets (aden + anais, $70) are perfect for babies on up, and come complete with four layers of luxurious muslin cotton that plumps up and gets softer with every wash.
And don't forget mom! aden + anais also offers a grown-up version of the dream blanket -- the daydream blankets (aden + anais, $125). They are generously sized (approximately 60" x 72") which makes it perfect for Mom to snuggle with her little one in bed, on the couch or in a rocking chair.
Piyo Piyo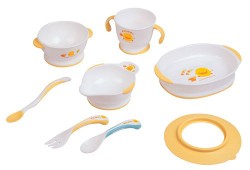 Piyo Piyo is a really adorable baby product company that was founded in Taiwan by parents who couldn't find exactly what they wanted for their own kiddos. Piyo Piyo was born in 1988 and came to the United States three years ago, and they ensure that all of their products are not only BPA- and phthalate-free, but have been independently tested, and meet all U.S. safety and quality standards.
They have just about anything you could want to take care of your baby and toddler, but I have a few favorites to highlight. When you think "baby shower," you often think of babies and their needs and wants, but you can really make a new mom's day by choosing things that her baby will need a few months (or even a year or two) down the road.
For example, I really like the 8-Piece Training Table Set (Piyo Piyo, $28) that contains a feeding bowl, mug and plate with anti-slip bases, plus training utensils and a grinding bowl -- perfect for babies learning to eat table food. I also adore the Spoon & Chopsticks set (Piyo Piyo, $9). Even small children can learn to manipulate chopsticks, and it can make mealtime more fun with the sweet duck theme. They also offer several types of potty seats, but I really like the Multi-functional Deluxe Potty Trainer (Piyo Piyo, $27) because it can be used from early potty training and beyond as the seat detaches from the base to fit on an adult toilet. I also appreciate the lid because many potties you can buy in the store do not have this feature.
mum + bub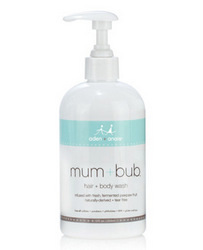 Another product that you might not be familiar with also comes from aden + anais. Their mum + bub line of baby and mama care products were designed with the help of Ellen Gendler, M.D., a leading New York City dermatologist who specializes in cosmetic contact dermatitis. They feature pawpaw fruit, which is known for its skin care benefits. Everything in the mum + bub collection is free of: Phytoestrogen, parabens, added hormone disrupters, petroleum oils, phthalates, dioxanes from sulfates, gluten and soy, petrochemicals, DEA and artificial colors.
The mum + bub 6 ounce tub of soothing ointment (aden + anais, $29) is suitable for diaper ointment as well as cracked or chapped skin, insect bites, minor scrapes and wind burn. The hair + body wash (aden + anais, $16) is perfect for babies, toddlers, children and moms, as is the ultra gentle lotion (aden + anais, $16). The cool thing about these products is that they have a lovely, calming scent that is totally appropriate for both mom and baby to use, so forget about buying separate skin care products -- these will work for the both of you.
More awesome baby products
Review: Introducing the new Ergobaby Swaddler
Review: Chewbeads nursing and teething jewelry
LaLaLounger: Your baby can lounge in style