Baby Survives Despite Having Potter Syndrome
Despite grave odds, a U.S. representative and her husband are the parents of a baby who was born with Potter syndrome -- a typically fatal condition.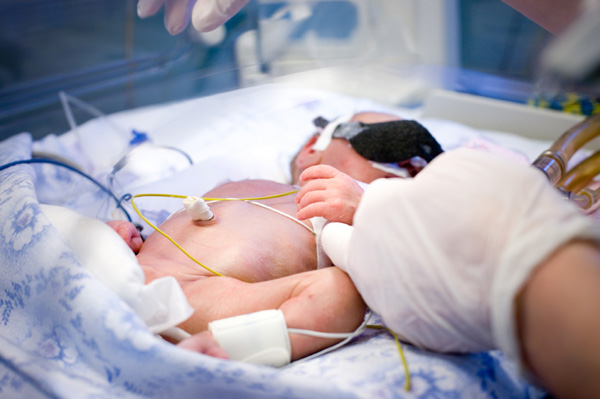 Representative Jaime Beutler of Washington state and her husband were devastated when doctors gave them no hope during her pregnancy -- they said the baby had Potter syndrome and that it was incompatible with life. Instead of being satisfied with that answer, they searched and searched until they could find doctors who could help them. And they did.
Potter syndrome
Potter syndrome happens when there isn't enough amniotic fluid as a baby develops in the womb. It affects the baby's lungs and kidneys, and the condition is considered to be fatal. The Beutlers had gone in for a routine mid-pregnancy sonogram, hoping to find out if their baby was a boy or a girl, but instead they were dealt devastating news -- their baby wouldn't survive.
Refusing to accept the news, they went to many different physicians. Unfortunately, all of them had the same answer -- "No." Finally, Jaime got the name of doctors at Johns Hopkins Hospital, who agreed to try an experimental treatment. She was injected on a weekly basis with saline solution to mimic the presence of amniotic fluid.
It worked. Subsequent sonograms revealed a normally-developing baby.
What the future holds
The baby was born early, at 28 weeks on July 15, and has no kidneys, so she's on peritoneal dialysis, but in the next year they hope to give her a kidney via organ transplant. After her birth, she was flown to Stanford University's Lucile Packard Children's Hospital in California, where she remains, but she is in good condition. Jaime said that everyone considers her a miracle, and that she is starting to behave like "any other baby." They are able to hold her and she is responding to them, and she is even complaining when she has a dirty diaper.
They want other parents who receive this devastating diagnosis to know that there are options.
More on special births
UK Woman wakes from coma to learn she's pregnancy
Born in a helicopter at 6000 feet
Mom gives birth using 19-year-old embryos