Increased Danger For Asthmatic Moms-To-Be
Smoking during pregnancy is strongly recommended against, but new research has shown that if you have asthma, you and your baby are at additional risk if you smoke while pregnant.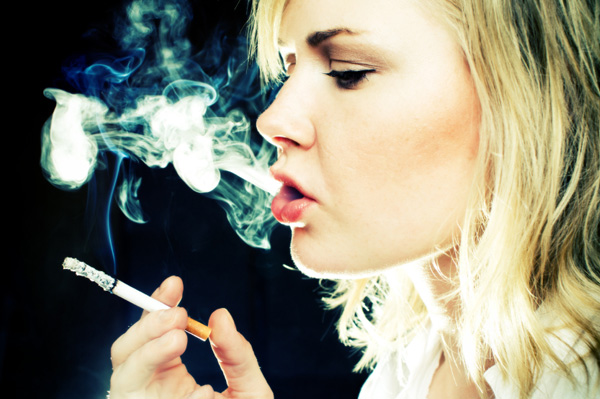 Smoking simply isn't a good idea for anyone, but when you're pregnant, you're not only putting yourself in danger, but your baby as well. If you are asthmatic, however, a new study shows that it becomes even more dangerous to smoke during pregnancy.
Asthma and smoking
In a study that is the first of its kind, researchers from the University of Adelaide studied data from 170,000 Australian women over a span of 10 years. Risks of both asthma and smoking, when studied separately, include preterm birth, vaginal bleeding, urinary tract infections and low birth weight.
"We know that being pregnant and having asthma poses risks to both the mother and the baby," said lead author Dr Nicolette Hodyl. "We know that smoking poses risks to both the mother and the baby. But now we also know that the combination of these conditions represents a very dangerous situation."
The rate of preterm birth for non-asthmatic and non-smoking moms is just under 6 percent. Asthmatic moms have a slightly higher rate of 6.5 percent, but in moms who were asthmatic and also smoked, the preterm rate was found to be 12.7 percent, which is double the normal rate.
They also uncovered another worrisome statistic -- nearly a quarter of the women they studied who were asthmatic also smoked.
Smoking cessation
Quitting smoking is not easy. It can be even more difficult if your partner or other family members routinely smoke around you. Support, both from your care provider and your friends and family, is essential.
If you are a smoker, talk to your doctor or midwife. It can be stressful to think about confessing your habit to a physician or midwife, but he will not judge you. Instead, he will work with you to plan out a smoking cessation program. He has your best interests at heart, and those of your baby. You can do it, especially if you have support and help.
More on smoking during pregnancy
Babies of pregnancy smokers can benefit from vitamin C
Secondhand smoke exposure during pregnancy linked to behavior problems
Study finds cigarette smoke increases SIDS risk