Chewbeads For Mom
And Kids Too
Babies love to chew, and if you wear jewelry, you've probably noticed that your little one wants to yank and chew on it, too. That's where Chewbeads come in -- safe, chewable jewelry you can wear -- and watch your worries disappear.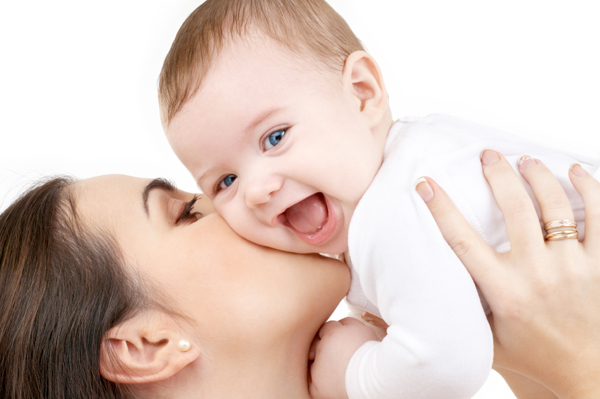 Chewbeads is an impossibly cute line of jewelry for moms to don in place of their regular jewelry. The necklaces come in handy for nursing babies, as a means of distraction from your other breast, and they work really well if your little one is teething -- or simply likes to nom on whatever she can get her hands on. What makes them so special?
Chewbeads

Chewbeads were developed by a mother from New York City when her child was a young baby. With a background in fashion design, it was just another small step for her to develop jewelry that both moms and babies would love. Chewbeads necklaces come in a wide range of colors and designs, and they offer several different types of bracelets too.
Features
Baby safe: Beads are made from 100 percent silicone
Squishy soft: Ideal for Baby's gums and emerging teeth
Perfect for babies: Heat resistant, chemical free
Quick cleanup: Easy to clean with soap and water, and dishwasher safe
Not included: No BPA, PVC, Phthalates, cadmium, or lead
Safety: Necklaces feature a breakaway clasp
Nursing: Necklaces help your baby focus while nursing
Bracelet reminders: Bracelets help you remember from which side you've just nursed
Juniorbeads

Chewbeads also has a line of jewelry for Baby's older siblings. Juniorbeads are perfect for kids 3 years and up and were developed as the result of many requests from moms whose older kids were jealous of their pretty jewelry.
Juniorbeads have all the same features as their bigger counterparts, except they are scaled smaller for children ages 3 and up. Now, a baby's older sibling can match Mom with necklaces and bracelets -- some of which glow in the dark.
Our take
In short, we love them. The necklaces feel sturdy, yet they are soft and definitely chewy. I love the breakaway clasp on both types of necklaces. The mama necklaces are the perfect length for Baby to play with while nursing,  and little ones can grab and chew away without yanking on Mom's neck. My girls adored their Juniorbeads in a big way -- even my 10-year-old, who quickly claimed the glow-in-the-dark bangle and multicolored necklace. They are easy to clean and I love the fact that they are dishwasher safe. What other jewelry do you own that you can pop in your dishwasher?
The bottom line
Chewbeads would be an excellent baby shower gift, or a sweet treat for yourself, and with the addition of the Juniorbeads line, it's a very easy way to help an older sibling-to-be feel included as well.
More baby items
Cover your car seat with Imagine Baby's "The Shade"
Wrap up World Breastfeeding Month
Review: Introducing the ErgoBaby Swaddler