Be Pregnant In Peace
Sure, it would be great to be a celebrity for oh-so-many reasons. But when you're a pregnant celebrity or new celeb mom, not so much. Be grateful that you are not an expectant celebrity or new celebrity mom.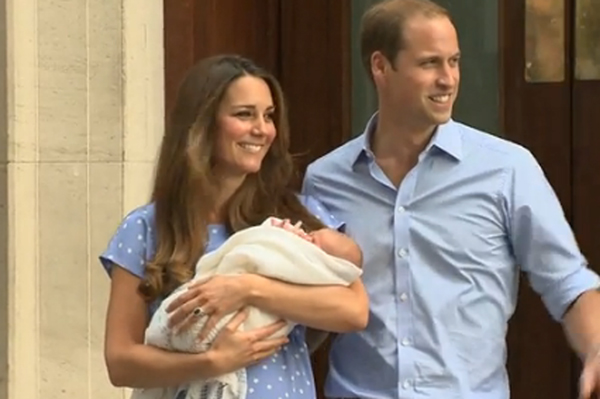 The press won't notice every pound you gain
New mom Kim Kardashian was just one of the many expectant celebrities who was hounded about her pregnancy weight. During her pregnancy Kim's photo was splashed all over tabloids which were guessing how much the reality star had indeed gained. Worse yet, she was compared to expectant mom Kate Middleton, who was due about the same time yet has a totally different body style.
Kim said herself that she received some advice about the public's obsession with her weight gain from her sister (and mom-of-two) Kourtney, saying, "Kourtney warned me that when I got pregnant, people's opinions would be on an all-time high and people would chime in. Now I see what she means!"
You don't have to worry about losing every ounce in the blink of an eye
Celebrities not only have to worry about media backlash if they gain what someone deem as "too much" weight during their pregnancies, they are then pressured to get that weight off as fast as (in)humanly possible once baby arrives. Even stick-thin Victoria Beckham, mom of four, admits to feeling the pressure to shed her baby weight. To drop weight after her fourth baby was born, she told Vogue, "I worked out a lot. I ran a lot. I did it six days a week." She even admitted to becoming obsessive about it. That doesn't sound fun.
The media even scrutinized Kate Middleton in her first public appearance after her baby was born this summer. Just a day after their son arrived, she and Prince William posed for pictures with him, and many media outlets commented on Kate's still-there bump protruding under her blue polka-dot dress. Baby George wasn't even 24 hours old yet!
You can nurse in public without being photographed
Celebrity mom of one Selma Blair has been the topic of much media ado lately for the simple act of nursing her child in public. Last month, TMZ called the celebrity mom out for nursing her son on a trolley at The Grove in L.A. Blair's response to nursing in public? "We all have nipples. I don't care who I offend; my baby wants to eat. If I can't get a cover over me quick enough, so be it." Go, Selma!
Your baby name choice won't get made fun of
Even if celebs gave their babies normal names, which none of them really do anymore, the media will certainly find a way to make fun of them. And we're back to Kim Kardashian — who named her baby girl North West and received tons of mean comments about the choice.
So while we're totally with you on the many perks of being a celebrity, we invite you to enjoy not being in the public eye during your pregnancy and new motherhood!
More on celebrity pregnancy and motherhood
Real Housewives of Atlanta star Kim Zolciak expecting twins
Kim and Kanye reveal baby name: North West
It's a boy for Kate Middleton and Prince William
Photo: WENN.com