Abdominal Tissue Graft Of Ovarian Tissue
Cool news -- the first recorded successful pregnancy from ovarian tissue grafted into Mom's abdominal wall is 25 weeks in the making.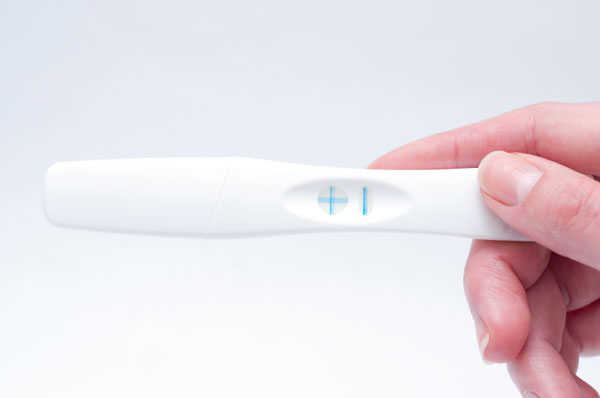 A mom-to-be in Australia became part of a world first when she got pregnant several months ago. She underwent in vitro fertilization, which is used for parents-to-be that need help conceiving, but hers wasn't your typical IVF.
Unique tissue graft
Ovarian tissue has been grafted before into the pelvises of hopeful moms-to-be, resulting in 29 successful pregnancies to date, but this mom, known as Vali, had ovarian tissue grafted onto her abdominal wall, which makes her pregnancy unique -- and a world first. Seven years ago, both of her ovaries were removed as part of cancer treatment, and doctors froze some of her ovarian tissue. Several years later, they grafted that tissue on her abdominal wall.
Vali went through a traditional IVF cycle at Melbourne IVF and the Royal Women's Hospital, where hormones are used in the mom-to-be to stimulate egg production in the tissue. Two follicles developed, and then doctors retrieved the eggs which were then fertilized and implanted into her uterus.
Twins for Christmas
She is now expecting twin girls, and is of course excited and happy. "It's two girls. We're pretty excited. A bit freaked out," she said. Doctors report that ultrasound exams reveal a normally-developing twin pregnancy. Her due date is the week before Christmas.
This story is fascinating because it proves that ovarian tissue can exist and function even when it's outside its usual environment -- a woman's pelvis. Professor John McBain, of Melbourne IVF, said, "It is important for all of those women and young women who do develop cancer that this treatment is now successful."
Victoria, which is Australia's most densely-populated state, is also the smallest state on the mainland. It is reported that around 300 Victorian women have stored frozen ovarian tissue. With this technology, the possibilities for pregnancy are even more promising for those women as well as others around the world.
More on infertility
Pregnancy may be more likely after IVF
3 Surgeries that can save your fertility
Get knocked up by ditching your old eggs