Dress Your Bump On A Budget
If you're one of those women who has been dreaming of pregnancy for some time, you're probably longing to do some maternity shopping... until you see those price tags, of course. Maternity wear can cost you a pretty penny at the maternity stores and boutiques. But dressing cute during pregnancy doesn't have to break your budget.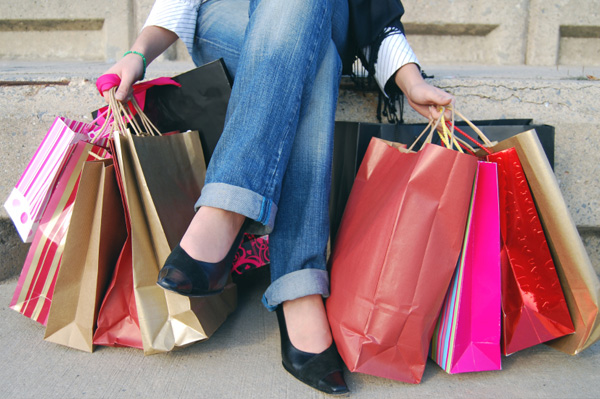 Shop second hand and thrift stores
Second hand and thrift stores offer clothes at a mere fraction of the cost of retail stores. But before grabbing something off the rack, give it a very close once-over. These types of stores sell clothes "as is," so there may be a rip or stain on them or they could have a broken zipper or be missing a button.
Scour the sale racks
Shopping the clearance racks at your favorite maternity store can almost always assure you a good deal. You can even scour sales in non-maternity wear -- but look for a size or so larger than you would normally wear to account for your growing belly (and other areas!). Good bets are loose tops, leggings and flowy dresses.
Cruise discount stores
Many discount stores now offer a maternity wear section. However, if the ones you go to do not, you can still take advantage of the discounted prices by purchasing some of the non-maternity clothing items we mentioned above.
Accept hand-me-downs
There is nothing wrong with accepting gently worn maternity items from your relatives, friends and neighbors! Before accepting any hand-me-downs, ask if she wants the clothes back after you're done with them (and, if so, take extra care when you wear them so you can return them in the same condition in which they were loaned to you). If she doesn't want them back, pass them along to another expectant friend when you're back into your non-maternity clothes.
Go online
Check places like eBay or Craig's List for inexpensive maternity wear. Be aware that some of it may be used -- so before you purchase anything, make sure you fully understand the condition of the clothing. If you like to cruise the internet, you're sure to find endless online companies that make or sell cute and inexpensive maternity clothing.
Do a little homework before doing your maternity clothes shopping so you can save big -- and instead splurge on those darling booties for baby.
More on maternity wear
Maternity wear: Do you really need it?
Shop at home: Top 5 websites for hip maternity clothes
10 Ways to save on maternity clothes