Miracle Baby Born To Coma Survivor
We've heard some crazy pregnancy stories before. However, this one about a woman waking from a six-week coma to learn that she was expecting a baby takes the cake!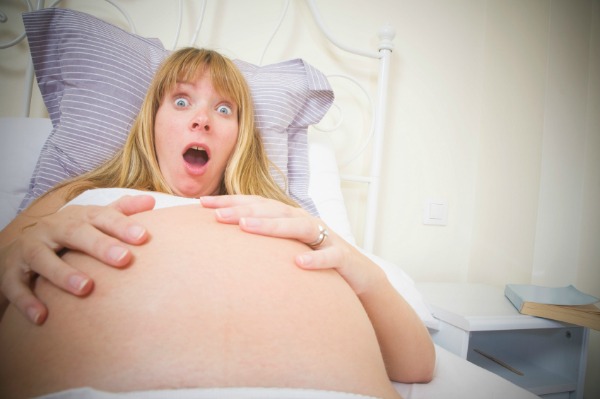 What happened
According to UK's DailyMail, Gemma Holmes was riding her moped along a busy road when she collided with a car and was flung into a lamp post. The woman suffered severs injuries -- including brain damage and a broken back -- and fell into a six-week coma. While treating her, doctors discovered that Gemma was about 12 weeks pregnant.
Big decision
Doctors turned to Gemma's mother, Julie, about the news and suggested the pregnancy be terminated because they could not operate on the young woman's back until after she gave birth. However, Gemma's mother chose not to follow the doctors' recommendation. She told ITV's This Morning, "So many things went through my head but I wanted to wait until Gemma was awake to make the decision."
Wake up, mama!
When Gemma woke up six weeks after the accident, she was told about her pregnancy. However, she does not remember being in relationship prior to the accident. Severe brain damage left her without memory of the past three years of her life. Despite the fact that she can't remember the identity of the baby's father, Gemma decided to keep the baby. She rationalized her decision by saying, "I just thought that if this little baby inside me had managed to survive the awful crash then he was meant to be."
Miracle baby is born
In May, she gave birth to son Ruben Miracle Holmes via caesarian section. Due to her pregnancy, Gemma could not take medication to manage her pain from her injury during gestation.
Gemma says, "I couldn't have a natural birth because the brain injury I suffered from the crash put me at risk of further damage -- giving birth puts pressure on the brain. I was also told my body would not be able to cope with the contractions after breaking my back."
However, she's just happy that her son is here, and she is set to undergo an MRI scan to determine whether an operation will enable her to walk again some day. Gemma is optimistic, saying, "Ruben's my little miracle and I really hope I will one day be able to run around with him."