Proposed Changes To Drug Labels
Good news for nursing moms! A new report states that most medications, both over-the-counter and prescription, can be safely used by breastfeeding mothers.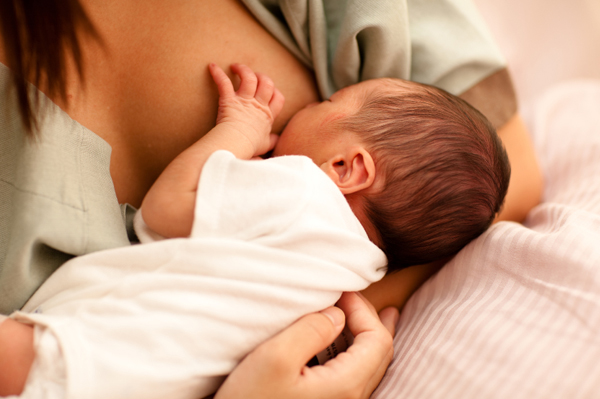 If you're nursing a baby, you've likely noticed that nearly all medication, prescription or otherwise, has a warning on its label advising you to avoid taking it, or to consult a physician first. However, a new report released by a leading group of U.S. pediatricians and the U.S. Food and Drug Administration states that most medications can safely be used by nursing moms, and they're calling for more in-depth testing and better labeling.
Blanket statement
Most labels on medications have a blanket statement advising against its use by breastfeeding mothers because there is no data available on the risks to a nursing infant, or you're advised to ask your doctor or a pharmacist. This is a legal statement, and not a medical one, and it often has little to no bearing on what amount of a medication enters a mother's milk and what effect it has on her child.
A report from the American Academy of Pediatrics, in consultation with the FDA, has proposed changes to drug labels, which would require drug companies to conduct more testing to determine how the medication would affect a mom and her baby and to better communicate this information to doctors and their patients.
"Because we know that breast-feeding has both developmental and health benefits for the mom and the baby, we are encouraging research in this area so physicians can make informed decisions about how best to treat their patients," said study author Dr. Hari Cheryl Sachs, a pediatrician and leader of the pediatric and maternal health team within the FDA's Center for Drug Evaluation and Research.
The breastfeeding bible
Dr. Thomas Hale, author of Medications and Mothers' Milk, has spent more than three decades studying medications, what amount goes into a mom's milk and what effect, if any, they have on a nursing child. This book is considered a bible of sorts by breastfeeding professionals.
He was recently asked to give a presentation to the FDA committee responsible for developing new drug labels. The example he showed portrayed 60 breastfeeding mothers who were taking the antidepressant Zoloft. He was able to determine the exact amount that passed through into their milk, and the amount was next to zero. He has data like this on many medications, and the information in his book is valuable for moms who need medication but are worried about harming their milk supply or their baby's health.
The new labels could really help moms and their doctors be better informed, and moms who really need medications could be more confident continuing to nurse if they knew the actual information on the drug instead of being put off by a blanket legal statement.
More on breastfeeding
Breastfeeding tips for first-time moms
Breastfeeding for 6 months can delay onset of breast cancer
Celebrate National Breastfeeding Month