Mom'S First Baby
Born In The Sky
A California woman became a mom a little quicker than expected when her baby girl was born in the helicopter on her way to the hospital.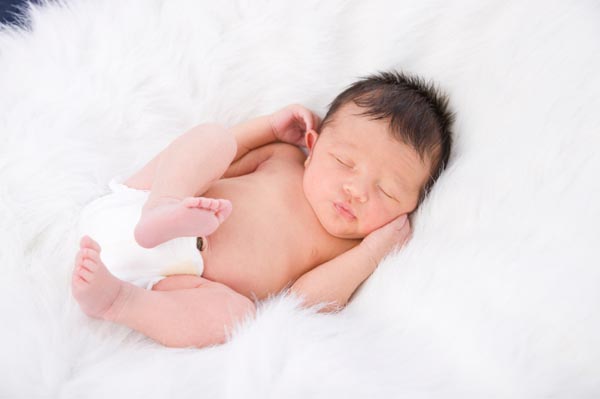 Lisa Clinard and her husband were expecting their first baby, but they weren't expecting her to be born 6000 feet in the air on a helicopter.
Happy birthday, in the air!
Lisa began to experience severe back pain, so her husband called the hospital who thought she may be having problems with kidney stones. They decided to send an ambulance, but before paramedics arrived, her water broke. The decision was made to airlift her to her destination. Lisa agreed but said she definitely didn't want to have the baby on board, and was assured that it wouldn't happen -- everyone assumed they had plenty of time.
They definitely did not. The baby, who was named Courtney Rose, was coming no matter what, and she was born en route at 6000 feet. Flight nurse Edgar Lampano was on board with Lisa and said that while he had been trained to deliver babies while in the air, he never imagined he'd ever get the chance to actually do it.
Reunited
Lisa told KMIR News in Palm Springs, California that it wasn't a fun time, but she's very grateful for the staff that was with her during her experience. "We probably wouldn't be here if it wasn't for them," she said. "A lot of people are like wow how cool she was born in a helicopter, but you know it really isn't as cool as it sounds. It was scary."
Baby Courtney, who was born a little early at 34 weeks and five days, remains in the hospital but is reported to be doing well and should be released from the hospital soon. She weighs around five pounds and is healthy, doctors report. They were reunited with Edgar recently, who brought a teddy bear for Courtney and flowers for her mom.
More incredible birth stories
Baby born in a parking lot, just like Dad
Mom has baby on hospital lobby floor
Surprise! Mom gives birth at her own baby shower