Surprise Delivery For Florida Mom
A Florida mom surprised everyone -- including herself -- when she suddenly had a baby on a hospital lobby's floor as she was trying to check in.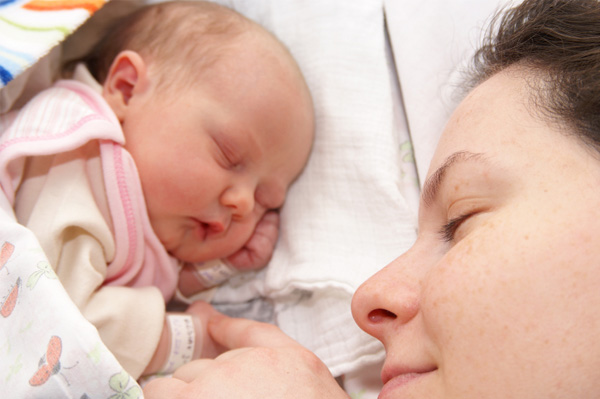 We love exciting birth stories here at The Hatch, and this story out of Florida is no exception! Susana Privada was able to make it to the hospital before she had her baby, but she didn't get any farther than the check-in desk before her baby girl was born -- and a surveillance camera caught the whole thing.
Surprise delivery
Susana noticed that she was having contractions Wednesday morning and took a shower. She decided to head to Jackson South Community Hospital in Miami and tried to check in at the receptionist's desk. She asked for a wheelchair and then realized that her baby was coming out -- right at that very moment. She then lay down on the floor with her husband by her side.
Fortunately, a nurse happened to be passing by, in a hurry, because he didn't want to be late to work. When he noticed that she seemed to be in distress, he quickly went by her side to assist her. He was able to help her deliver her baby, who had a cord around her neck.
Birth video
While Susana might not have been planning to have her baby's birth videotaped, she got a birth video anyway. Security cameras, trained on the receptionist's desk, were rolling when she had her baby, and you can see her hesitate and then drop to the floor as her husband kneels beside her. You can also see the nurse start to hurry by, then double back and deliver her baby.
The baby is named Dayana and weighed a healthy 6 pounds, 8 ounces. This is the mom's third baby, and while she said her first two came pretty fast, Dayana holds the family record. What an amazing birth story for this family, and as she made the news in Miami, plenty of people saw her enter the world -- on a hospital lobby floor.
More unexpected deliveries
Surprise! Mom gives birth at her own baby shower
Surprise baby for mom with her tubes tied
Marathon runner didn't know she was pregnant