Friends Helped Deliver Her Baby
Baby showers are usually held before a baby's arrival, but a little girl named Martha had other plans as she made her appearance at her mom's baby shower.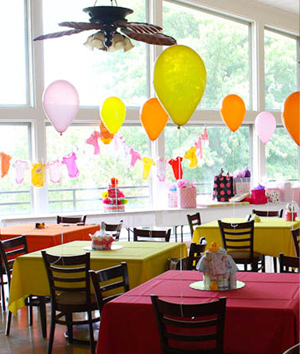 This birth story is one that no one will ever forget! Anna Smith, a first-time mom living in England, was attending her baby shower that was held two weeks before her due date. Instead of playing games and having fun with friends and family, she found herself upstairs delivering her baby girl.
Surprise delivery
Anna's husband and friends teamed up to throw the first-time mother a baby shower at their home, and Anna began having cramps at around 2:30. They all joked a little about how funny it would be if the baby was born that day, but she reported that she really didn't think it would happen because she wasn't due for another two weeks.
However, the pain and cramping started to increase, and she went upstairs to visit the bathroom because she felt so badly. When she didn't come back downstairs, her best friends went to check on her to find out that she was indeed in labor.
Her contractions were six minutes apart at that time, and when they phoned the hospital, they were told that she should wait until they were three minutes apart. However, it soon became apparent that the baby was on her way, so they called for an ambulance.
Bridesmaids, then midwives
It turns out that the ambulance didn't arrive in time, and Anna's three best friends, who were also the bridesmaids at her wedding, stepped in to help her deliver her baby. The baby shower guests, who were notified that the baby was on the way, were waiting to hear the ambulance, but instead, they heard the cry of a newborn baby -- just two hours after labor began.
Anna and her husband, Aly, hadn't found out the sex of their baby before her birth, so the day had even more surprises in store for them when they found out she was a girl. Mom and baby were both in good health and were transported to the hospital to recover for a couple of days before coming back home.
Babies are usually born between 37 and 42 weeks, so Anna, at 38 weeks, was full term. Let this serve as a bit of warning for moms-to-be -- have your baby shower earlier than two weeks before your due date!
More on unexpected births
Surprise baby for mom with her tubes tied
Mom has surprise 10-pound baby
Marathon runner didn't know she was pregnant