Record-Breaking Delivery For British Mom
Hot on the heels of the news of biggest baby born in Germany, a 13-pound baby was born in Spain, making her the largest vaginal delivery in that country.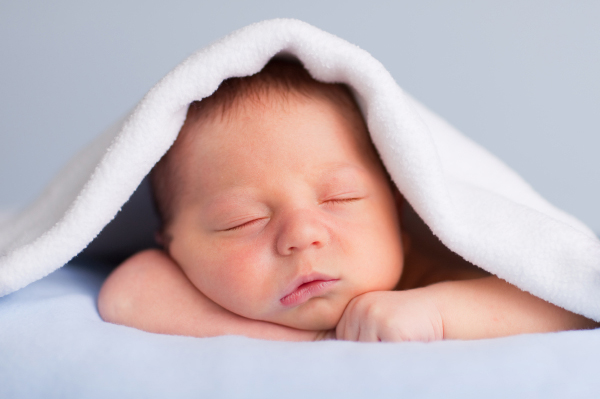 You might think that a 13-pound baby is too large for a vaginal delivery. A mom in Germany recently proved that it was not so, and now, a British mom living in Spain did the same. Maxime Marin and her husband Jaime welcomed baby Maria Lorena, who weighed 13 pounds, 3 ounces.
Unexpected pregnancy
Prior to her pregnancy with Maria, Maxime underwent surgery for an ovarian cyst, and doctors wound up removing the entire ovary. She was already the mom of three older sons and thought that her ovary removal, coupled with her age and the age of her husband, meant that pregnancy would be unlikely.
So it's no surprise that the news of her pregnancy came as a complete shock for the mom and dad. But her pregnancy was normal, and even though they expected a larger-than-average baby on delivery day, they didn't know she was going to be quite this big.
Biggest baby?
The news article I got this story from said that this was the biggest vaginally-delivered baby in the country -- which I can totally believe. However, it also said that she was the biggest baby over four kilos to be born vaginally in Spain. For the record, four kilos is around 8 pounds, 8 ounces. Which implies that all babies in Spain that weighed over 8 pounds, 8 ounces at birth was born via C-section, which sounds a little off to me.
The C-section rate in the U.S. is staggeringly high but women can and do deliver babies vaginally that are well over 8 pounds, 8 ounces all the time. I did, and many of my friends did. I'd love to know more about this statistic. Other news articles I consulted repeated the same story, but maybe it's an error in translation. Perhaps it was the biggest baby over that weight born vaginally at that particular hospital? That is still hard to believe but it makes a little more sense than the entire country sectioning all moms whose babies weigh over 8 ½ pounds.
More on babies in the news
No C-section: Baby born in Germany weighs over 13 pounds
It's a boy for Kate Middleton and Prince William!
Baby saved when pregnant former Olympian dies