Reduction Noted Amongst Nursing Moms
Research continues to support the health benefits of breastfeeding, for both a mom and her baby. A new study has good news: It has tied breastfeeding with a significant reduction of Mom's chances of developing Alzheimer's disease.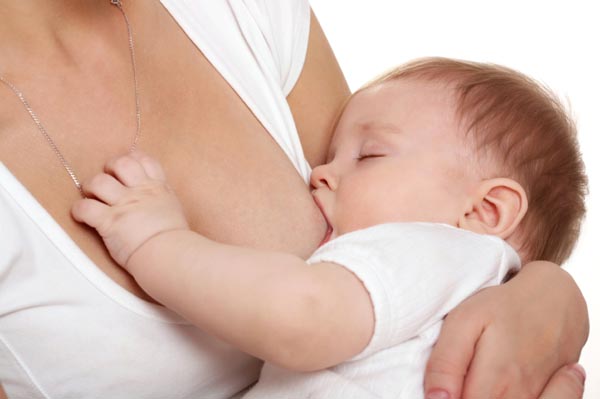 A study that was recently published online in the Journal of Alzheimer's Disease said that moms who breastfed were found to have significantly less of a risk of developing Alzheimer's than their peers who did not nurse their babies.
Studying the benefits of breastfeeding
For the study, researchers gathered data from 81 British mothers who were between 70 and 100 years old. They studied their maternal history, including if they breastfed and what the duration was, and also rounded up information on development of dementia. To gather this info, they interviewed the women, their families and their caregivers. Those who had developed non-Alzheimer's dementia and those with a possible brain injury were excluded from the study.
The researchers took into account many variables, including age, history of smoking, level of education, age at first birth and age at menopause. When all data and variables were taken into consideration, it was discovered that moms who had breastfed at all had a 64 percent reduction of Alzheimer's risk than did moms who didn't breastfeed.
Longer breastfeeding, greater results
The study also found that women who breastfed their children for longer periods of time had even more of a reduction in Alzheimer's risk. For example, one mother breastfed 2.72 times longer than another mother in the study had a 22 percent reduction in risk when compared to the mom who breastfed for a shorter duration.
"Breastfeeding affects a woman's physiology in really profound ways that have been shown to last for decades, and this is another example of that," Dr. Molly Fox, a Ph.D. candidate at the department of biological anthropology at the University of Cambridge in the U.K., said to CBSNews.com.
More on breastfeeding
CDC releases Breastfeeding Report Card
Celebrate National Breastfeeding Month
How to make expressing milk less stressful