Ergonomic And Comfortable
Ergobaby, the company that is well known for their popular and ergonomic baby carriers, has launched an easy-to-use, high-quality, must-have swaddler.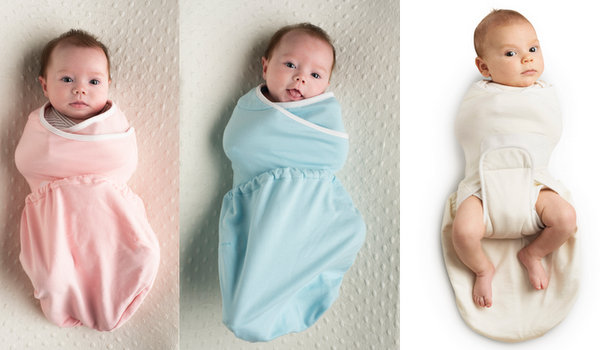 Newborns and even older babies enjoy the comfort of being swaddled, but using a standard receiving blanket takes practice, and even the tightest swaddles can become loose. Ergobaby, famous for their soft structured baby carriers that evenly distribute Baby's weight between your shoulders and your waist, has created an ergonomic baby swaddler that keeps your little one snug and safe.
Features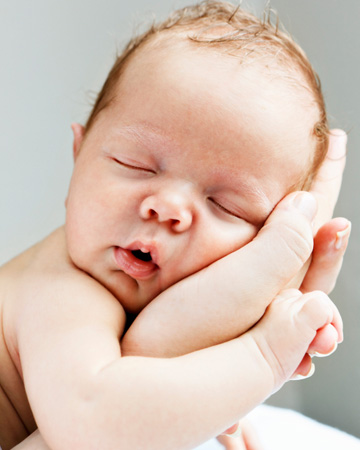 Like all things they create, the Ergobaby Swaddler (Ergobaby, $45 for a pack of two) is ergonomic in design and has a bevy of features moms and dads love. Suitable for babies up to 18 pounds, the soft, breathable 100 percent cotton knit helps promote longer, safer, and more comfortable sleep.
Healthy Hip Positioner: The Ergobaby Swaddler is the only swaddler that features a hip positioner that ensures that Baby's hips and legs are held in a natural frog-leg position.
Escape proof: Your baby's arms are held gently in specially-designed arm pockets that helps keep the swaddler from becoming undone.
Ease of use: In just a few simple steps, you've mastered a swaddle your baby will love.
Easy diaper access: A removable "leg pouch" lets you access your baby's legs and bottom for quick and easy diaper changes as well as letting you use the swaddler in swings and bouncy seats.
Our take
My youngest was too big to try it out, so we had our good friend Sarah test it out on her baby named Matilda. Matilda thrives on being swaddled so I knew she'd be a good fit for the Ergobaby Swaddler.
Sarah said that she loved the high-quality and durable construction of the swaddler and had no problem getting her cozy for her naptime and bedtime. Sarah reported that Matilda slept great while swaddled, and even thought that she slept better in it. The only issue she mentioned was that the baby managed to get her arms out of it during the night. "I doubt this would be a typical result, though, as Matilda has earned her name (which means "strength in battle") since my third trimester," she told us. "Seriously though, she's unusually strong so I really do doubt that most babies would be able to pull off her Houdini-style escape!"
The bottom line
Sarah definitely recommends the swaddler and thinks that it will be her go-to sleep aid for a long time.
More baby products we love
Foreign language immersion for little ones from Early Lingo
Gifts for the expectant mama
Review: Samsung SmartCam WiFi Video Baby Monitor