August Is National Breastfeeding Month
There is no better time than August to celebrate the beauty of breastfeeding. After all, it's National Breastfeeding Month!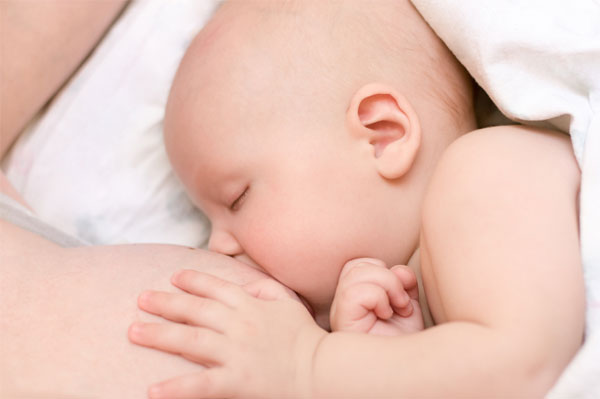 Where it all began
On August 6, 2011, the United States Breastfeeding Committee declared August to be National Breastfeeding Month with a proclamation focused on supporting the breastfeeding community and encouraging new moms to breastfeed.
The World Alliance for Breastfeeding Action also recognizes this August 1 through 7 as World Breastfeeding Week. The organization's theme for this year is Breastfeeding Support: Close to Mothers, highlighting breastfeeding peer counseling. There is a sharp decline in breastfeeding mothers who stop breastfeeding or exclusively breastfeeding in the weeks and months following delivery. WABA hopes to encourage mothers to seek continual support so they continue breastfeeding.
How you can celebrate National Breastfeeding Month
In honor of this month, do something to support the breastfeeding community or seek support for yourself.
This can be something as small as trying your hand at breastfeeding in public. Forget hiding in your car at the mall when baby gets hungry. Instead, find a secluded bench, pull our your nursing apron and let baby get some lunch without having to crouch in the back of your SUV.
Talk to your workplace about creating a special place for breastfeeding mothers to go so they can express milk privately during the workday.
Talk to your husband, family and friends about your need for support as you continue to breastfeed.
Join a breastfeeding support group to help you bond with other breastfeeding mothers and receive the support you need to continue your breastfeeding efforts. Become an advocate for yourself and other breastfeeding mothers by joining a support group like La Leche League.
Whether you are an expectant woman considering breastfeeding, a new mom struggling to nurse or a woman who feels strongly about breastfeeding, we encourage you to take advantage of August to support breastfeeding in any way you can!
More on breastfeeding support
Why is breastfeeding still taboo in some public venues?
Breastfeeding support: Common breastfeeding problems and solutions
How to get help with breastfeeding