Gives Up Tourney Lead
To Be At Birth
PGA golfer Hunter Mahan gave up the lead in the RBC Canadian Open when his wife went into labor, and flew home to be with her -- giving up competing for a prize worth over $1 million.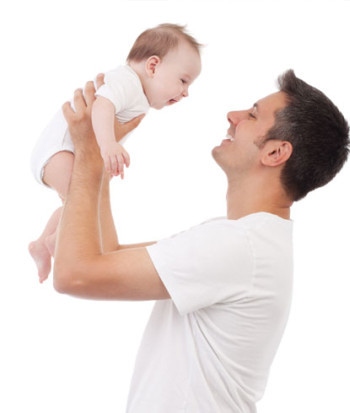 Family often wins out over work, even for PGA golfers competing for a $1 million prize. Hunter Mahan had a two-shot lead in the RBC Canadian Open when he was called home to be with his laboring wife.
First child for golfer
While there was no guarantee he would win, he did have a two-shot lead in the four-day tournament -- and the first prize was $1.008 million. Mahan has already won $2.3 million this year alone and was on his way to adding to that total, but the birth of a child is an event that dads really don't want to miss.
Early Saturday, he received a phone call that his wife Kandi was in labor and flew to Dallas, Texas right away. On Sunday, he tweeted, "What a whirlwind of a day, but I'm happy to announce the birth of my daughter Zoe Olivia Mahan born at 3:26 am. Thanks for all the support!"
He later tweeted, "Both Baby and Mom are doing great. Thanks to all to my sponsors who appreciate what's important in life and all my fans for being Awesome!"
Importance of dads
Sometimes, dads just can't leave work for a birth. For example, many dads who are in the military miss the birth of their children, but modern technology has made it possible for them to be there in a way, usually via a laptop equipped with a webcam and Skype. Other times they may miss it altogether, but family and friends can step in to videotape or photograph the birth if allowed.
Most workplaces allow fathers to take time off for the birth of a child, and some even have paternity leave benefits. My husband saved up sick time and took off around four weeks after the birth of our kids and it was so valuable to have his help around the house as well as giving him essential bonding time with our newborn baby.
More on dads
How dads can bond with a breastfeeding baby
Dads in the delivery room
"We're dads, Huggies. Not dummies"