Future King For The Duke And Duchess
The royal wait is finally over -- the Duchess of Cambridge and Prince William have welcomed a baby boy into their family.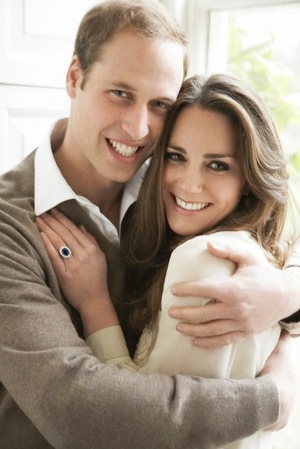 After months of belly watching, controversy, rumors, guessing games and predictions, Kate Middleton went into labor early this morning and delivered a healthy baby boy at 4:24 pm.
A royal delivery
Kate and William departed Kensington Palace this morning and traveled to the Lindo Wing at St. Mary's Hospital, which is where both William and his brother, Prince Harry, were born.
Officials have announced that the new prince weighed a nice weight of 8 pounds and 6 ounces.
Reporters and onlookers have been parked outside the hospital's doors for days, and there were even live feeds from cameras trained on those doors, which were under guard so the Duchess could have as much privacy as possible.
What name will they choose?
The name of the boy has yet to be announced. A royal correspondent with CNN has said that it may be announced when the family leaves the hospital, so the world may have to wait a few days. The CNN article said that many British families have even held off on naming their newborns in order to either name their little ones after the small heir or avoid the name entirely.
The baby is third in line to the throne. Queen Elizabeth II, the baby's great-grandmother, has ruled since her father, King George VI passed away in 1952. The heir apparent is the baby's grandfather, Prince Charles, followed by the baby's father, Prince William.
The world will continue to eagerly wait for more tidbits, including the baby's name as well as the first photos of the new babe, who will grow up in the limelight as a royal heir.
More on Kate Middleton
Kate Middleton's pregnancy gives England baby fever
Kate Middleton lookalike buys baby bump
What are Kate Middleton's pregnancy cravings?